When it comes to world-class cuisine, Paris reigns supreme. This culinary haven offers everything from cozy bistros to Michelin-starred dining. We'll take your taste buds on a journey through the heart of Paris. We'll explore the finest eateries, from iconic classics to hidden gems, and provide you with practical tips for navigating the city's vibrant food scene.
Parisian Bistros: A Taste of Tradition
Parisian bistros are the epitome of the city's culinary charm. Here are a few timeless favorites:
1. Le Comptoir du Relais
Le Comptoir du Relais, nestled in Saint-Germain-des-Prés, embodies the quintessential Parisian bistro. Chef Yves Camdeborde's menu showcases seasonal ingredients and beloved French classics, including a legendary duck confit and an exquisite tarte Tatin.
2. Chez L'Ami Jean
Chez L'Ami Jean is a cherished institution celebrated for its hearty, rustic cuisine. With generous portions of coq au vin and cassoulet, it's a favorite among locals and tourists. The convivial atmosphere and lively staff add to the experience.
Michelin Stars: Culinary Artistry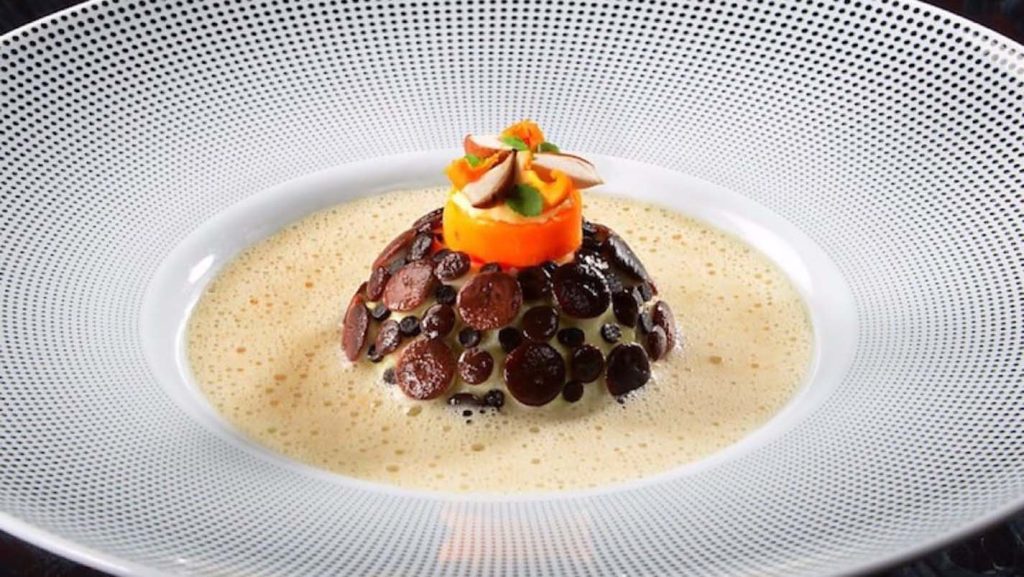 For those seeking the pinnacle of gastronomy, Paris offers a plethora of Michelin-starred establishments. Here are a couple of standout options:
3. Le Jules Verne
Le Jules Verne, situated within the Eiffel Tower, not only offers gourmet delights but also boasts panoramic views of Paris. Chef Frédéric Anton's creations, like the truffle ravioli with lobster, are as impressive as the setting itself.
4. L'Ambroisie
L'Ambroisie, gracing the picturesque Place des Vosges, proudly flaunts three Michelin stars. Chef Bernard Pacaud's culinary artistry shines through dishes such as the iconic blue lobster with caviar. This restaurant is a true temple of gastronomy.
Hidden Gems: Culinary Discoveries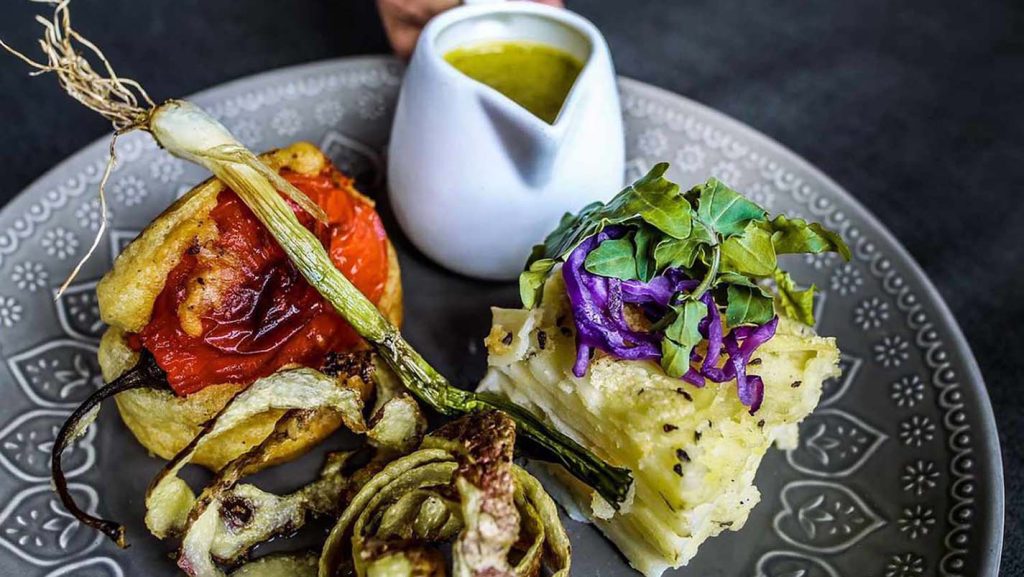 Paris is teeming with hidden culinary treasures awaiting your discovery. Here are a couple of under-the-radar gems for the adventurous palate:
5. Le Chateaubriand
Le Chateaubriand, with its ever-changing tasting menu, promises an avant-garde journey through contemporary French cuisine. Chef Inaki Aizpitarte's innovative creations have earned this restaurant a spot on the World's 50 Best Restaurants list.
6. Le Verre Volé
Le Verre Volé is an endearing wine bar and bistro renowned for its natural wines and exceptional small plates. The dynamic menu reflects a commitment to seasonal, locally sourced ingredients.
Navigating Paris's Culinary Scene
To make the most of Paris's culinary scene, consider these practical pointers:
Reservations:Secure reservations well in advance, particularly for Michelin-starred venues.
Dress Code:Dress smart-casual to blend in with the locals; most Parisian restaurants have this dress code.
Tipping:While a service charge is included in the bill, leaving small change as a tip is customary.
Dietary Preferences:Notify the restaurant about any dietary restrictions or allergies in advance.
Payment:Credit cards are widely accepted, but carrying some cash for smaller establishments is advisable.
In Paris, with its culinary diversity and excellence, every meal is a celebration. Whether you're relishing traditional bistro fare, savoring Michelin-starred elegance, or discovering hidden culinary gems, the city promises an unforgettable experience. As the French say, "Bon appétit!
Getting to these gastronomic havens in Paris is effortless. The city's efficient public transportation system, including buses and the Metro, can take you to most destinations. Additionally, taxis and ride-sharing services are readily available. Walking is also a delightful way to explore the city's culinary neighborhoods.