Avignon, a city full of history, culture and gastronomy, attracted me with its charm. I couldn't resist the allure of this picturesque destination. Nestled along the Rhone River in the heart of Provence, Avignon promises a journey as rich and varied as the city itself.
My exploration of this captivating city was a tapestry woven from various threads of transportation. Avignon offered a myriad of options, from the efficient TCRA bus network to traditional taxis and modern innovations like Uber. The shared mobility services, including Lime scooters and Vélopop' bikes, provided the perfect eco-conscious touch to my adventures.
Join me as we embark on an unforgettable journey through the historic streets of Avignon, where we'll unravel the secrets of the Palace of the Popes, savor the flavors of Provencal cuisine, and uncover the hidden gems of this enchanting city. It's a story of exploration, discovery, and the unique experiences that can only be found in Avignon, a place where history and modernity coexist harmoniously.
Public Transport: Discovering Avignon through the TCRA Bus Network
Avignon's public transport system, managed by Transports en Commun de la Région d'Avignon (TCRA), is the lifeline of the city. Let's delve deeper into the intricacies of public transport:
Bus Lines: Avignon's bus network consists of various lines, each catering to specific areas, ensuring that no corner of the city remains unexplored. During my time in Avignon, I found the buses to be clean, efficient, and incredibly affordable.
Line 1 – Les Italiens to Montfavet: Line 1 is your gateway to exploring Montfavet, home to the famous Parc des Expositions. Whether you're attending an exhibition or simply seeking a peaceful park to relax in, this route is your ticket.
Cost: A single ticket for Line 1 costs just €1.60, making it a budget-friendly option for any traveler.
Booking: Tickets are readily available from the bus driver or TCRA ticket offices, including those located at the Avignon Central Bus Station.
My Experience: On a sunny morning, I hopped on Line 1 to explore Montfavet's Parc des Expositions. The ride was smooth, and the ticketing process was straightforward. The park, with its sprawling greenery and charming lakes, made for a perfect day of relaxation. The affordability of Line 1 was a bonus, allowing me to fully enjoy the experience.
Line 5 – Gare Centre to Les Angles: Line 5 caters to travelers staying near the train station or those eager to discover the charming suburb of Les Angles. During my stay, I found this line to be exceptionally useful for exploring a quieter side of Avignon.
Cost: A single ticket for Line 5 mirrors Line 1 at €1.60, a price that doesn't break the bank.
Booking: Just like Line 1, you can purchase tickets onboard the bus or at TCRA ticket counters, conveniently scattered throughout the city.
My Experience: My adventure along Line 5 introduced me to the picturesque town of Les Angles. The quiet streets, beautiful gardens, and local markets were a delightful change of pace from the city center. The affordability of this route allowed me to explore Les Angles without hesitation.
Line 6 – Avignon to Villeneuve-lès-Avignon: Line 6, my personal favorite, bridges Avignon and the neighboring town of Villeneuve-lès-Avignon. Crossing the Rhône River, this line offers a unique perspective of the area's history and culture.
Cost: A single ticket for Line 6 is priced at €1.60, keeping it in line with the other bus routes.
Booking: Whether you're boarding in Avignon or Villeneuve-lès-Avignon, you can easily acquire tickets onboard or at specified TCRA locations.
My Experience: Crossing the Rhône River via Line 6 was a breathtaking experience. The picturesque views of Avignon's historic cityscape and the tranquil streets of Villeneuve-lès-Avignon provided a beautiful contrast. The affordability of this journey allowed me to explore two cities in one day, creating unforgettable memories.
Traditional Taxis: The Essence of Avignon Taxi Services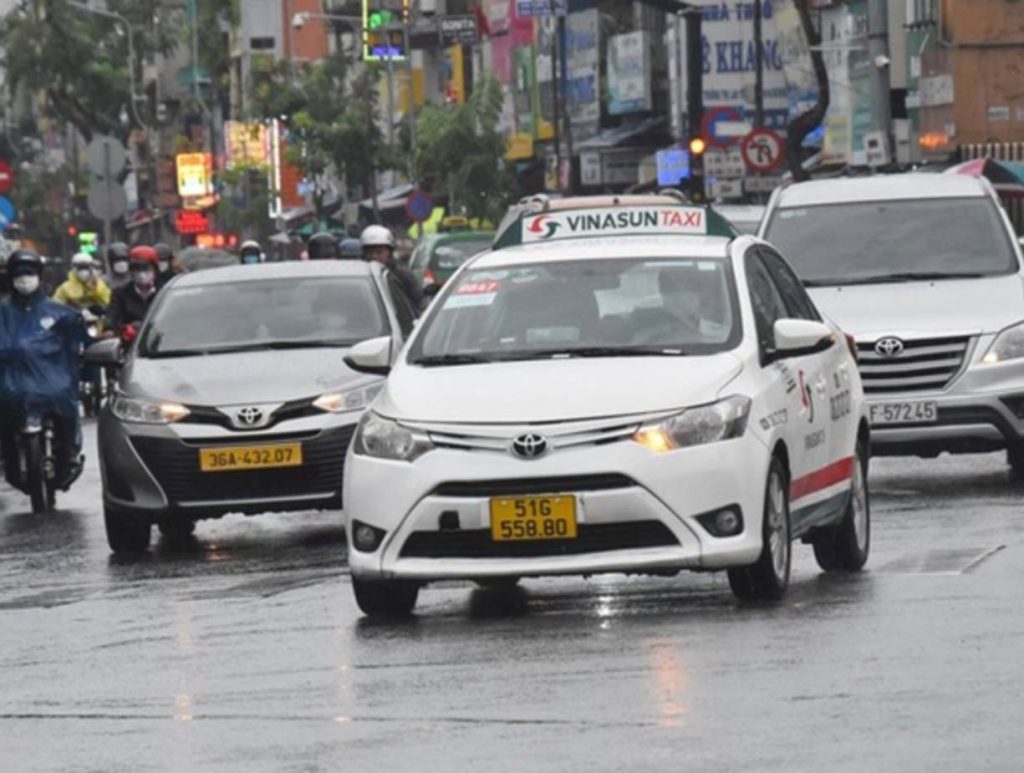 During my stay in Avignon, I couldn't resist experiencing the city's traditional taxi services. Avignon Taxi Services is the primary provider, easily recognizable by their distinctive taxi signs and the timeless elegance that characterizes them.
Cost: The initial fare for a taxi ride in Avignon typically starts at around €3.60, a reasonable fee for the convenience and comfort that taxis offer. Additional charges apply per kilometer, which means your total fare will depend on the distance you travel. A typical ride within the city, such as a journey from the central train station to a popular attraction, generally costs between €10 and €15.
Booking: Avignon's taxi services can be hailed on the street, found at designated taxi stands, or conveniently requested by phone. During my visit, I was particularly impressed by the availability of taxis throughout the city. I often spotted them at key locations, which made it easy to catch a ride when I needed one. The drivers, in my experience, were not only knowledgeable about the city but also courteous and professional. This ensured a comfortable and worry-free journey each time I chose this mode of transportation.
One memorable ride led me through the historic heart of Avignon. As I climbed into the taxi, the driver greeted me warmly, and I was immediately struck by his familiarity with the city's streets and landmarks. He offered suggestions for places to visit and shared insights into Avignon's rich history, making the journey not just a means of transportation but also a cultural exchange.
Navigating the narrow, cobbled streets and passing by the iconic Place de l'Horloge, I felt like I was truly immersing myself in the city's ambiance. I realized that, for some experiences, the traditional taxi is more than just a mode of transport—it's a connection to the city itself.
Uber: Modern Convenience Meets Avignon
Uber, the globally recognized ride-hailing service, operates in Avignon, offering a modern and convenient alternative to traditional taxis. The convenience of the Uber app made it a popular choice among travelers during my visit.
Cost: Uber's pricing structure in Avignon is flexible, taking into account factors like distance and vehicle type to determine the fare. I found Uber's rates to be competitive with traditional taxis, making it a convenient and budget-friendly option. The transparency of the pricing model allows you to make informed choices about your rides.
Booking: To use Uber in Avignon, all you need to do is download the app, create an account, and request a ride. The user-friendly interface allows you to set your pickup location, view available drivers, and estimate the fare before confirming your ride. In my experience, the app's tracking feature was particularly convenient. It allowed me to monitor the driver's progress and arrival time in real-time, offering an added layer of assurance.
One memorable evening, I decided to try Uber for a ride to a quaint local restaurant. The app's simplicity made booking a breeze. As I waited for my ride, I received real-time updates, including the driver's name and car model, ensuring a secure and stress-free experience. When the car arrived, the courteous driver greeted me, and I was pleasantly surprised by the cleanliness and comfort of the vehicle.
The convenience of Uber made this particular evening effortless and enjoyable. Whether you're heading to a restaurant, exploring the city's nightlife, or simply need a ride back to your accommodation, Uber offers a dependable and contemporary transportation option in Avignon.
the choice between traditional taxis and Uber in Avignon is a matter of personal preference and convenience. Both services offer a reliable and comfortable means of getting around, with traditional taxis providing a more local and cultural experience, while Uber brings modern convenience and transparency to your transportation needs.
Lime Scooters: Whizzing Through Avignon's Streets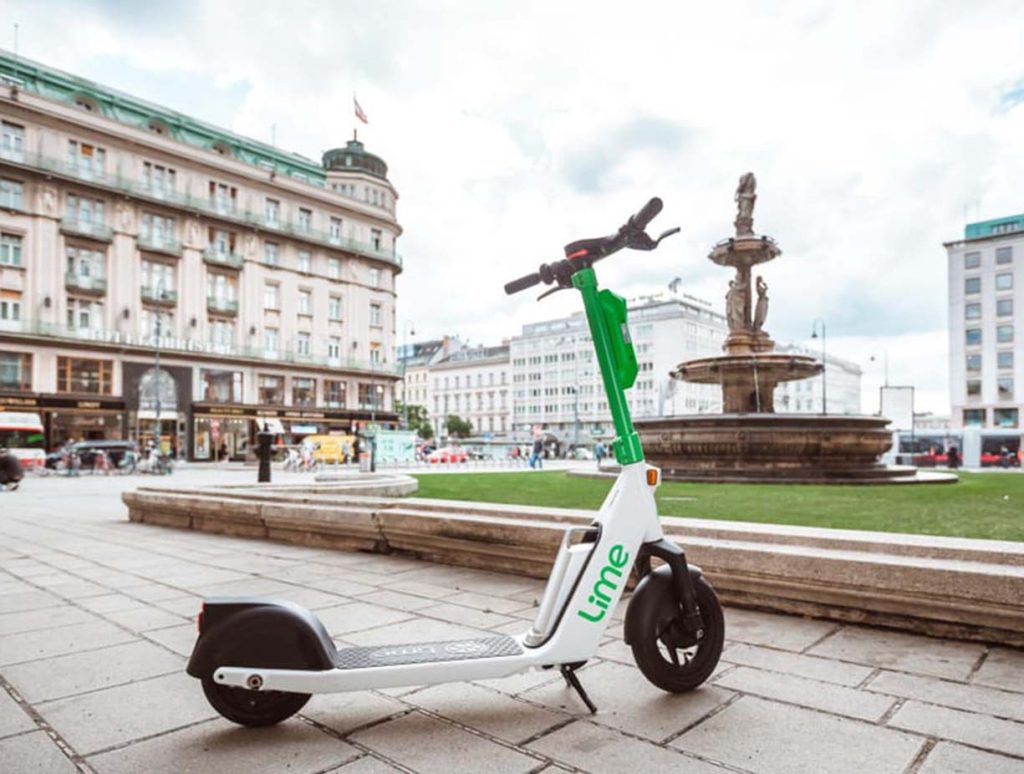 One of the most exhilarating ways to explore the charming streets of Avignon is by hopping on a Lime scooter. Lime, an electric scooter sharing service, has become a popular choice among locals and tourists alike, offering a swift and eco-friendly means of transportation.
Cost: To unlock a Lime scooter, all it takes is an initial fee of approximately €1. This minimal starting cost makes Lime scooters an attractive and budget-friendly option for travelers. The cost per minute of usage varies slightly but remains reasonable, ensuring that you can enjoy the flexibility Lime scooters provide without breaking the bank.
Booking: Renting a Lime scooter is a breeze, thanks to the user-friendly Lime app. The app serves as your digital companion, helping you locate available scooters nearby. Once you've identified a scooter that suits your fancy, the app facilitates the unlocking process. With a simple tap on your smartphone, you're ready to zip through Avignon's streets. My Lime scooter experience was nothing short of thrilling. With the wind in my hair and the freedom to explore every nook and cranny of the city at my own pace, I felt a sense of liberation that is rarely matched by other modes of transport.
Navigating the cobblestone streets and narrow alleys of Avignon on a Lime scooter was like a voyage of discovery. I felt like a local as I weaved through bustling markets, passed by historic landmarks, and took in the vibrant atmosphere of the city. The convenience of being able to hop on and off whenever I pleased meant that I could spontaneously explore hidden courtyards and quaint shops, making my journey truly unique.
Vélopop' Bikes: A Scenic Ride Along the Rhône
For those seeking a more leisurely and eco-conscious exploration of Avignon, the Vélopop' bike-sharing system is the ideal choice. This service provides you with the opportunity to experience the city at a relaxed pace while enjoying the picturesque views along the Rhône River.
Cost: Vélopop' offers various pricing options to cater to different needs. A single trip typically costs €1.50, making it incredibly affordable. If you plan on enjoying Avignon for a day, the day pass is an excellent value at around €7, providing you with the freedom to hop on and off at your leisure. The cost-effectiveness of Vélopop' makes it an attractive option for travelers.
Booking: Availing a Vélopop' bike is straightforward. The city has multiple bike stations strategically located, making it convenient to access a bike when you need one. The Vélopop' app is your handy companion, offering information about station locations, bike availability, and an easy rental process.
My Vélopop' bike ride along the Rhône River was a highlight of my Avignon adventure. As I pedaled alongside the tranquil waters, I couldn't help but be captivated by the city's beauty. The ride was smooth and comfortable, allowing me to soak in the sights at a leisurely pace.
The convenience of having a bike to explore the city made it easy to stop and appreciate the historical landmarks, including the iconic Pont Saint-Bénézet and the stunning gardens along the riverbanks. The Vélopop' bike allowed me to embrace the eco-friendly aspect of my journey and experience Avignon's beauty up close.
Both Lime scooters and Vélopop' bikes offer unique and enjoyable ways to explore Avignon while being environmentally conscious. Whether you're looking for an exciting, high-speed adventure through the city's streets or a relaxed, scenic ride along the river, these shared mobility options cater to a wide range of preferences, providing you with the freedom to create your own memorable Avignon experience.
As my Avignon adventure comes to a close, I can't help but reflect on the remarkable journey I've experienced in this enchanting city. Avignon, with its rich history, captivating culture, and delectable cuisine, has left an indelible mark on my heart.
Exploring this city through various modes of transportation has been a revelation. The TCRA bus network opened up a world of possibilities, allowing me to uncover every nook and cranny of Avignon, from the historic heart of the city to the tranquil suburbs. The cost-effectiveness and efficiency of these buses made my travels not only convenient but also economical.
Traditional taxis, with their elegant and timeless charm, offered a glimpse into the local culture. My journeys in these classic cabs were more than just transportation; they were windows into Avignon's soul. From sharing stories with knowledgeable drivers to navigating the city's winding streets, these taxi rides were a cultural exchange in motion.
Uber provided the modern convenience I needed, making each ride smooth and effortless. The real-time tracking and transparent pricing gave me peace of mind, knowing that I was in control of my transportation choices.
Lime scooters and Vélopop' bikes added a dash of adventure to my exploration. Whizzing through the cobblestone streets on a Lime scooter was exhilarating, while leisurely pedaling along the Rhône River on a Vélopop' bike allowed me to connect with the city's eco-friendly spirit.
Avignon's diverse transportation options allowed me to see this city from various angles, uncovering its many treasures along the way. From the grandeur of the Palace of the Popes to the authenticity of local markets, I've tasted, seen, and experienced Avignon in all its glory.
So, whether you're an intrepid traveler seeking the next great adventure or someone who appreciates the finer details of a city's soul, Avignon welcomes you with open arms and an array of transportation choices. It's a city where history and modernity coexist harmoniously, where every turn of a corner brings a new surprise, and where the journey itself is as memorable as the destinations it leads to.