This enchanting city nestled along the Rhone River promises a journey like no other. During my recent visit to Avignon, I embarked on a captivating adventure that allowed me to peel back the layers of this remarkable destination. The city's historical treasures, its culinary delights, and vibrant cultural scene left an indelible mark on my soul. Join me as I take you through the streets of Avignon, where the Palace of the Popes, the iconic Pont Saint-Bénézet, delightful local markets, the Avignon Festival, and the music venues added vivid strokes to the canvas of my travel experiences. We'll also explore the city's diverse transportation options, including public buses, traditional taxis, Uber, Lime scooters, and Vélopop' bikes, all contributing to the kaleidoscope of adventures waiting to be discovered in this beautiful Provencal city.
Unveiling Avignon's Historical Treasures
The Palace of the Popes: A Glimpse into Papal History
My visit to the Palace of the Popes was an unforgettable experience. The grandeur of this UNESCO World Heritage site is awe-inspiring. The ticket cost is approximately €12, and I highly recommend purchasing it online through the official website to skip the long lines. It's a small price to pay for the time and energy saved. Once inside, the opulence of the papal chambers, the grand banquet halls, and the intimate pope's private chapel is truly captivating. As I walked through these historic halls, I could feel the weight of centuries of history. It's as if the walls themselves held the stories of popes and antipopes, of power and intrigue, and I was immersed in this remarkable journey through time.
The Iconic Pont Saint-Bénézet: A Bridge to the Past
The Pont Saint-Bénézet, or the Pont d'Avignon, stands as an iconic symbol of the city. For a nominal fee of just €5, you gain access to this piece of history and can delve into its fascinating story at the Bridge Museum. The legend of the shepherd boy, Bénézet, who was called by divine guidance to build the bridge, comes to life through exhibits and interactive displays. Walking on the bridge's remnants, I couldn't help but admire the medieval engineering that once connected Avignon to Villeneuve-lès-Avignon. The views from this vantage point are simply breathtaking. As I stood on the bridge, I marveled at how it once served as a lifeline for the city and the craftsmanship that went into creating this architectural wonder. The Pont Saint-Bénézet is not just a bridge; it's a testament to the ingenuity and determination of the people of Avignon in the Middle Ages.
Savoring Provencal Cuisine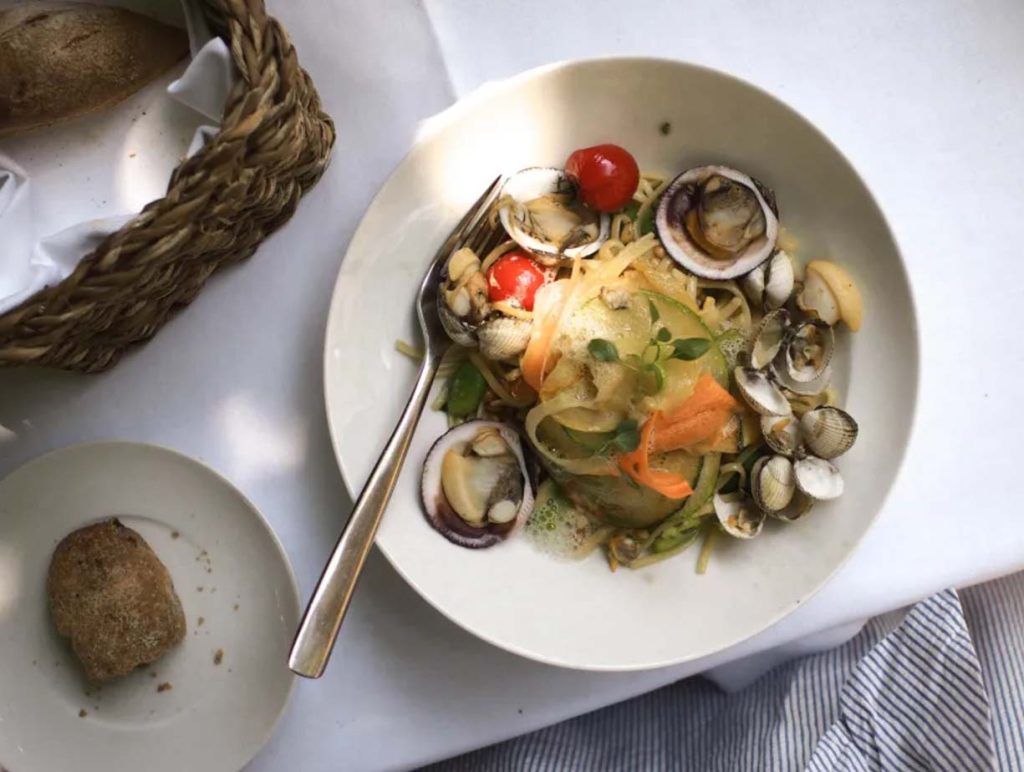 Dining in Avignon: A Culinary Odyssey
Avignon's culinary scene is an absolute delight, and I embarked on a mouthwatering journey through its gastronomy. One evening, I found myself at "Le 46," a charming bistro nestled in the heart of the city. The three-course meal cost approximately €40, and every single bite was a culinary revelation. I couldn't resist the classics like Ratatouille and Tarte Tatin. The cozy ambiance, accompanied by soft jazz tunes playing in the background, added an extra layer of magic to the experience. I'd strongly recommend making a reservation in advance because the restaurant's popularity is well-deserved. The food at "Le 46" was more than just a meal; it was a symphony of Provencal flavors that left a lasting impression.
Exploring Local Markets: A Feast for the Senses
The local markets of Avignon are a food lover's paradise, and I immersed myself in the vibrant tapestry of flavors and aromas. One of my favorite discoveries was Les Halles market, housed in a beautiful 19th-century building. Here, I found the freshest local produce. The ripest tomatoes, fragrant herbs, and an array of olives filled my senses. Another market that left an indelible mark on my taste buds was the Marché des Carmes, renowned for its welcoming vendors and delightful atmosphere. It's the perfect place to explore and savor local delicacies. I collected an assortment of goodies for an unforgettable picnic by the Rhône: a fresh baguette, delectable cheeses, and succulent strawberries, all for around €10-15. The experience of having a picnic with these market finds by the serene Rhône was nothing short of magical. These markets are not just about food; they are a celebration of Provencal life, and every vendor has a story to tell, making it a truly immersive and sensory experience.
Immersing in Avignon's Culture
Avignon's Theaters and the Avignon Festival
My visit to Avignon coincided with the world-renowned Avignon Festival, a true spectacle of theater and the arts. The festival offers a diverse range of performances, and ticket prices can vary from €12 to €40, depending on the show. I highly recommend purchasing tickets in advance, either online or at the festival's box office, to secure your spot. I had the privilege of attending a performance at the historic Palais des Papes, and the atmosphere was nothing short of electric. The play was set in a charming courtyard under the starry night sky, creating an enchanting and immersive experience. To make the most of your visit, I suggest arriving early to soak in the pre-show buzz and explore the Cloître des Carmes, a delightful venue nestled within the city's ancient walls. It's a gem of a place, and strolling through its atmospheric cloisters is like taking a step back in time.
Musical Escapades: Avignon's Concert Halls
Avignon's cultural tapestry also includes a vibrant music scene that promises memorable evenings. One night, I ventured into Les Passagers du Zinc, a well-known and beloved music venue. The cover charge was typically around €10, and I was immediately struck by the cozy and intimate setting. It's the kind of place that forges a unique connection between the artists and the audience. That evening, I had the pleasure of listening to local talents who dished out a diverse array of musical genres, ranging from soulful jazz to energetic indie rock. The atmosphere was electric, and it was a night that lingered in my memory. The city's music scene is a testament to its dynamic and creative spirit, and I encourage all visitors to immerse themselves in the local sounds.
Navigating Avignon's Transportation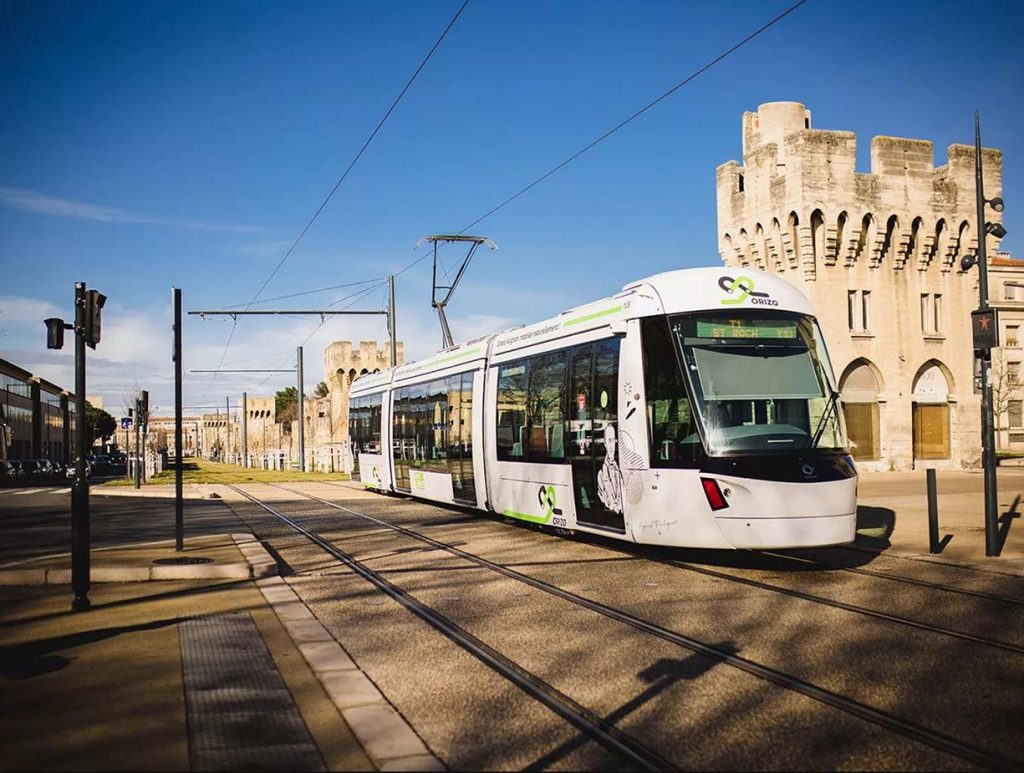 Public Transport: TCRA Bus Network
Avignon's public transport system is a lifesaver for exploring this charming city. For a budget-friendly €1.60, I purchased a single bus ticket that provided access to all the bus lines. Line 1, in particular, became my trusted companion as I embarked on a journey to Montfavet. The highlight of this trip was the Parc des Expositions, a serene park perfect for unwinding. The bus ride was smooth, comfortable, and wallet-friendly, making it a practical choice for travelers. You can easily acquire tickets onboard or at TCRA ticket offices, including those at the Avignon Central Bus Station. The process is straightforward, leaving you with more time to enjoy your adventure.
Taxis: Avignon's Reliable Cab Services and Uber
Immersing myself in Avignon's culture continued with my choice of transportation. Traditional taxis, particularly from Avignon Taxi Services, offered more than just a ride. The journey began with an initial fare of around €3.60, and additional charges applied based on the distance traveled. The real value, however, came from the drivers themselves. They were not only knowledgeable about the city but also courteous and professional, which made every taxi ride comfortable and worry-free.
Opting for Uber, a modern alternative, brought convenience to a new level. The user-friendly app allowed me to request a ride with ease, complete with real-time tracking. I used Uber for a trip to a local restaurant, and the experience was swift and efficient. The driver greeted me warmly, and the app provided real-time updates, including the driver's name and car model. It was a secure and stress-free journey. The pricing structure was competitive with traditional taxis, making it an attractive option for travelers seeking modern convenience.
Shared Mobility: Lime Scooters and Vélopop' Bikes
Zooming through the picturesque streets of Avignon on a Lime scooter was an exhilarating experience. The initial fee of approximately €1 was a minimal cost for the freedom and excitement it offered. The cost per minute of usage was reasonable, ensuring that I could explore the city at my own pace without breaking the bank. Finding available scooters was a breeze thanks to the user-friendly Lime app. It provided real-time information on nearby scooters and facilitated the unlocking process with a simple tap on my smartphone. As I navigated through bustling markets, passed by historic landmarks, and soaked in the vibrant atmosphere of the city, I felt like a local. The ability to hop on and off whenever I pleased meant I could spontaneously explore hidden courtyards and quaint shops, crafting a journey that was genuinely unique.
On the other hand, Vélopop' bikes provided a more relaxed and eco-conscious way to explore Avignon. With a single trip priced at approximately €1.50 and a day pass at around €7, it was an incredibly affordable option. I cherished my Vélopop' bike ride along the Rhône River. As I pedaled alongside the tranquil waters, the city's beauty unfolded before my eyes. The ride was smooth and comfortable, allowing me to leisurely take in the sights. Whether it was the iconic Pont Saint-Bénézet or the stunning gardens along the riverbanks, having a bike made it easy to stop and appreciate the city's historical landmarks. It was a journey that allowed me to embrace the eco-friendly aspect of exploration while experiencing Avignon's beauty up close.
Both Lime scooters and Vélopop' bikes offer distinctive and enjoyable ways to explore Avignon while contributing to environmental sustainability. Whether you're seeking an adventurous high-speed tour through the city's streets or a leisurely ride along the river, these shared mobility options cater to a variety of preferences, giving you the freedom to craft your own unforgettable Avignon experience.
Avignon has woven its unique tapestry of history, cuisine, culture, and modernity into an unforgettable travel experience. From the resplendent Palace of the Popes to the enchanting Pont Saint-Bénézet, this city reveals its rich past at every corner. The local markets and exquisite dining experiences allow you to savor the flavors of Provence, while the Avignon Festival and music venues immerse you in its vibrant cultural scene.
As you explore Avignon, you'll find that the city's transportation options cater to your every need, from public buses for leisurely tours to traditional taxis and Uber for convenient travel. Lime scooters and Vélopop' bikes offer thrilling and eco-conscious mobility, inviting you to experience the city's beauty and charm at your own pace.
Avignon is more than just a destination; it's a journey through time and culture, a feast for the senses, and an exploration of modern conveniences. It's a place where the past and present harmonize to create an experience that lingers long after you've left its cobblestone streets.
Whether you're a history enthusiast, a food lover, a culture seeker, or an adventure enthusiast, Avignon beckons you to uncover its secrets and create your own memorable story. As I bid farewell to this enchanting city along the Rhone River, I carry with me the indelible mark it left on my soul, and I'm certain that you too will find your heart captivated by Avignon's unique charm.