When it comes to flying to Barcelona, you've got options: Barcelona-El Prat Airport (BCN) or Girona-Costa Brava Airport (GRO). While BCN is closer to the city, GRO can sometimes offer more budget-friendly flights. But, don't forget to factor in transportation costs and travel time when making your decision.
Leverage Your Miles and Points
If you're a seasoned frequent flyer, those miles and points you've amassed can work wonders for your Barcelona trip. Look into whether any of your rewards can be used to score a free or discounted flight to this Mediterranean gem.
Embrace Flexibility
Flexibility can be your best friend when hunting for flights. Barcelona is well-connected, so consider traveling during off-peak seasons or being open to different dates. Use fare comparison tools and set fare alerts to keep tabs on price fluctuations.
Early Birds Get the Deals
While flexibility is key, booking your flight well in advance can yield significant savings. Try to secure your tickets several months ahead of your travel dates. Airlines usually release their cheapest fares early, and procrastination can lead to higher prices.
Explore Stopovers
Direct flights are convenient but may come at a premium. If you're budget-conscious, consider flights with layovers. While this might extend your journey, it often translates into more budget-friendly fares. Plus, you could seize the opportunity to explore an extra destination along the way.
Loyalty Has Its Perks
Devotion to a particular airline or alliance can pay off handsomely with elite status and exclusive perks. Concentrate your flights with one airline or alliance to capitalize on these benefits.
Travel Insurance: A Non-Negotiable
As a seasoned traveler, you understand the importance of travel insurance. Don't overlook this step when planning your Barcelona adventure. Travel insurance can offer peace of mind in the face of flight delays, medical emergencies, or unforeseen cancellations.
Be Airport Security Savvy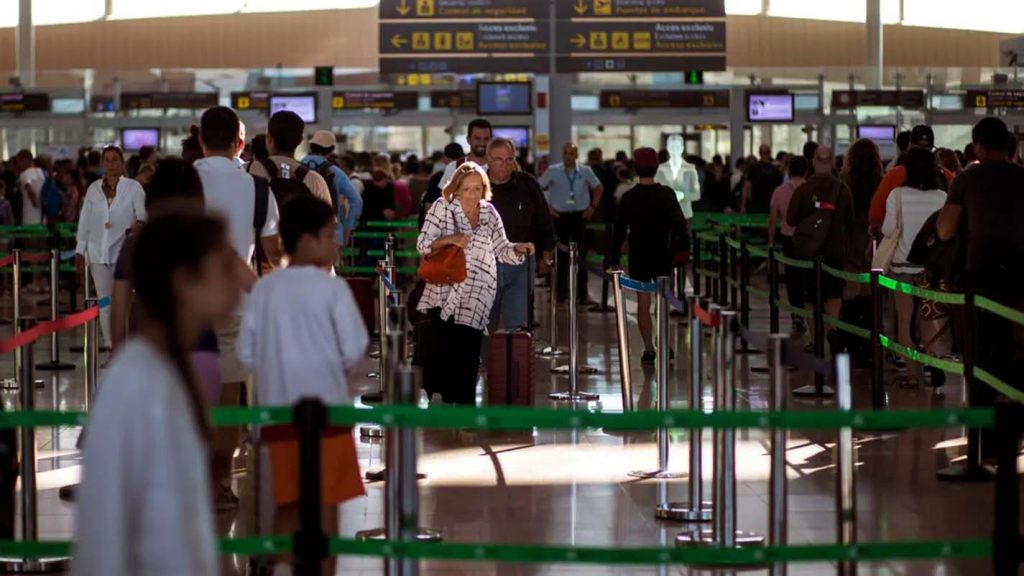 Frequent flyers are no strangers to airport security, but it's crucial to stay prepared. Barcelona-El Prat Airport can get crowded, especially during peak tourist seasons. Arrive early to account for security procedures and potential queues.
Pack Like a Pro
Packing efficiently and adhering to airline baggage policies can save you money and time. Travel light, and contemplate using carry-on luggage to bypass checked baggage fees and waiting at the carousel upon arrival.
Maximizing your Barcelona adventure as a frequent flyer is all about savvy choices, judicious use of your earned rewards, and maintaining a degree of flexibility in your travel plans. By adopting these strategies, you can unlock the full potential of your journey to this captivating city. Barcelona's cultural treasures and vibrant ambiance await your exploration. Safe travels!