I'm excited to share my insights and experiences on flying to Rouen, the charming French city that beckons with its rich history and culture. Whether you're a luxury traveler seeking top-notch experiences or simply want to add a touch of elegance to your trip, booking the perfect flight is the first step. I'll walk you through the process, from scoring luxurious flights to navigating the airports and reaching the heart of Rouen.
The Luxury Travel Experience Begins with Flexibility
Luxury often comes with a hefty price tag, but with a dash of flexibility, you can indulge without breaking the bank. Here are some tips:
Be Flexible with Dates: Luxury flights tend to be pricier, but by adjusting your travel dates by a day or two, you can find significant savings. Use flight comparison websites and explore different departure and return dates to unearth hidden gems.
Loyalty Pays Off: If you're a frequent traveler, consider joining airline loyalty programs. Accumulating miles and points can open doors to premium services and upgrades. This can be especially rewarding for luxury travelers.
Stay Alert for Fare Drops: Subscribe to fare alerts from airlines and travel websites. These notifications can be your ticket to luxury at a discount. Keep a keen eye on your inbox and act swiftly when the right deal comes along.
Leverage Premium Credit Cards: Certain premium credit cards offer travel benefits such as airport lounge access, complimentary upgrades, and travel credits. Investigate credit card options that align with your travel goals and provide perks for luxury seekers.
Consider Nearby Airports: While Rouen lacks an international airport, nearby options like Paris Charles de Gaulle Airport (CDG) or Paris Orly Airport (ORY) offer a wide range of flights. Being open to alternative airports can lead to significant savings.
Book Well in Advance: Luxury flights often come at a premium, but booking well in advance can secure better deals. Airlines often offer lower prices for travelers who plan ahead, so keep an eye on prices and seize opportunities.
A Detailed Comparison of Luxury Airlines for Your Journey to Rouen
When it comes to flying in luxury to Rouen, the choice of airline can significantly impact your travel experience. In this detailed comparison, we'll explore two renowned luxury airlines to help you make an informed decision for your journey to this enchanting French city.
Air France La Première
The Epitome of French Elegance
Air France's La Première is a symbol of refined luxury, offering travelers an exquisite flying experience. Here's a closer look at what this elite airline has to offer:
First-Class Cabin: La Première boasts private suites that epitomize comfort and privacy. Each suite features a spacious seat that transforms into a fully flat bed, ensuring a peaceful night's sleep.
Fine Dining: Experience French haute cuisine at its finest. La Première offers an à la carte menu designed by Michelin-starred chefs, accompanied by a selection of exceptional wines and champagne.
Exclusive Lounge Access: Before your flight, indulge in the La Première lounge at Paris Charles de Gaulle Airport (CDG). This serene haven provides personalized service, gourmet dining, and luxurious amenities.
Priority Services: Enjoy seamless check-in, priority security checks, and expedited baggage handling. La Première pampers you with exclusive services from start to finish.
Amenity Kits: Receive a bespoke amenity kit featuring high-end skincare products, ensuring you arrive in Rouen refreshed and rejuvenated.
Emirates First Class
Opulence in the Skies
Emirates is renowned for its opulent First Class, and it's a strong contender for those seeking a luxurious journey to Rouen. Here's what you can expect when flying Emirates First Class:
Private Suites: Emirates offers private suites with sliding doors, creating your personal haven in the sky. Each suite features a fully flat bed, a minibar, and ample storage space.
Gourmet Dining: Savor world-class cuisine created by renowned chefs. Emirates' First Class menu caters to diverse palates and includes a fine selection of wines and champagne.
Exclusive Lounges: Access Emirates' First Class lounges at select airports, providing a tranquil escape from the crowds. These lounges offer gourmet dining, spa treatments, and relaxation areas.
In-Flight Shower Spa: On certain long-haul flights, you can enjoy a refreshing shower at 40,000 feet in the First Class Shower Spa, complete with luxury amenities.
Chauffeur-Drive Service: Emirates pampers you with complimentary chauffeur-driven airport transfers at both your departure and arrival destinations, ensuring a seamless journey.
Comparing Air France La Première and Emirates First Class
Cabin Configuration:
Air France La Première: Private suites with a 1-2-1 configuration, ensuring direct aisle access for all passengers.
Emirates First Class: Private suites in a 1-1-1 configuration on some aircraft, while others have a 1-2-1 configuration. The 1-1-1 layout provides a higher level of privacy and space.
Cuisine:
Air France La Première: Renowned for its exceptional French cuisine, featuring a range of gourmet dishes prepared by top chefs.
Emirates First Class: Offers a diverse international menu, catering to a wide array of tastes, with an emphasis on Middle Eastern and Arabic flavors.
Lounges:
Air France La Première: The La Première lounge at CDG is an exclusive retreat with personalized service, exquisite dining, and luxurious amenities.
Emirates First Class: Emirates' First Class lounges are known for their opulence and comprehensive offerings, including spa treatments and à la carte dining.
Shower Facilities:
Air France La Première: Does not offer in-flight shower facilities.
Emirates First Class: Provides a unique in-flight shower spa experience on select long-haul flights.
Chauffeur-Drive Service:
Air France La Première: Offers chauffeur-driven airport transfers for La Première passengers.
Emirates First Class: Complimentary chauffeur-drive service is available for First Class passengers at select destinations.
Choosing Your Luxury Airline
Both Air France La Première and Emirates First Class offer exceptional luxury experiences, but your choice may depend on personal preferences, flight availability, and your departure airport. For direct access and the utmost privacy, Emirates' 1-1-1 suite configuration is hard to beat. On the other hand, if you're looking for a quintessentially French experience, Air France's La Première offers gourmet dining and Parisian elegance.
Navigating the Airports: Your Gateway to Rouen
Rouen may not have its own international airport, but you'll have the choice of two major airports in the vicinity. Let's explore these airports and what you can expect upon arrival.
Paris Charles de Gaulle Airport (CDG)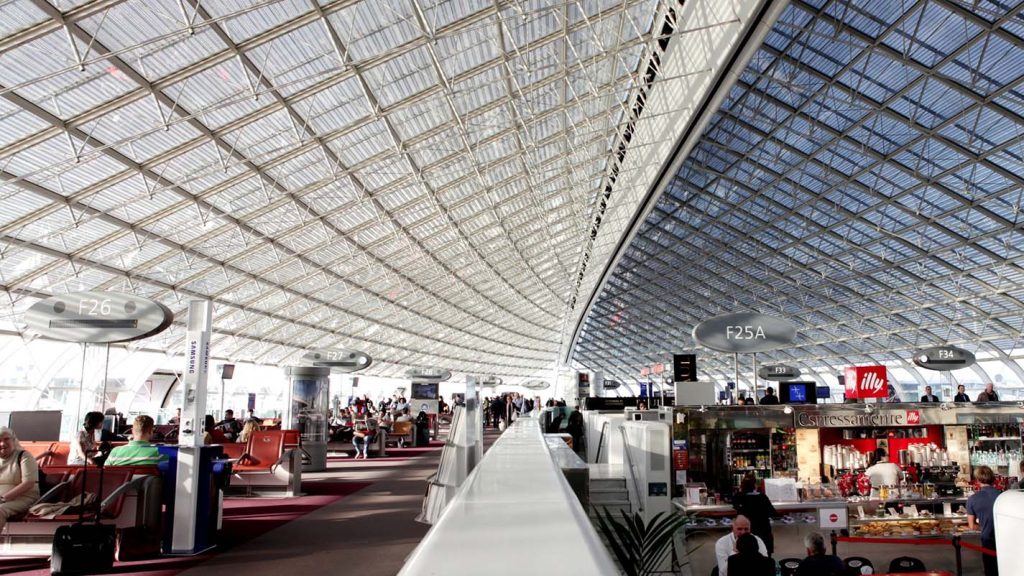 Distance to Rouen: Approximately 133 kilometers (83 miles)
Travel Time to Rouen: About 2 hours by train or 1.5 hours by car, depending on traffic.
Why Choose CDG: As France's largest international airport, CDG, also known as Roissy Airport, boasts a vast array of flight options. It is efficiently connected to Rouen by both train and road. Opt for CDG if you prefer a wider selection of flights and are willing to enjoy a picturesque train ride to Rouen.
Paris Orly Airport (ORY)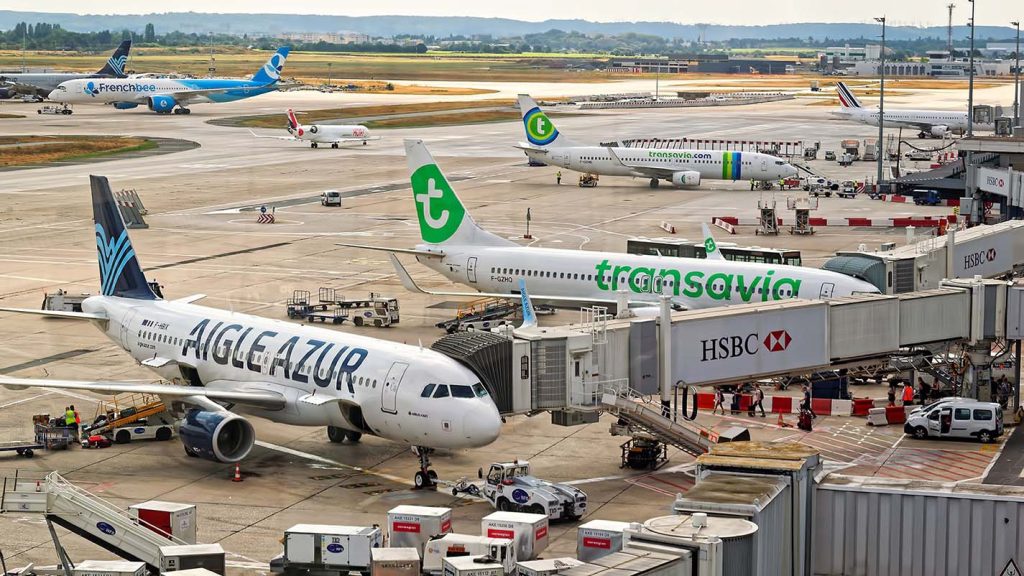 Distance to Rouen: Approximately 146 kilometers (91 miles)
Travel Time to Rouen: About 2 hours by train or 1.5 hours by car, depending on traffic.
Why Choose ORY: Paris Orly Airport is another major player serving the Paris region. Although slightly farther from Rouen than CDG, it remains a convenient choice for travelers. ORY offers a variety of flight options, and transportation to Rouen mirrors that of CDG.
Airport Transportation: Reaching the Heart of Rouen
Once you've landed at CDG or ORY, it's essential to have a transportation plan in place for your journey to Rouen. Fortunately, both airports offer reliable options to suit various preferences and budgets.
Train
Taking the train from CDG or ORY to Rouen is a comfortable and efficient choice. France's rail system is renowned for its punctuality and connectivity. Here's how to make it happen:
From CDG: Catch the RER B train from the airport to Gare du Nord in Paris, then transfer to a high-speed TGV train bound for Rouen. The entire journey takes around 2 hours.
From ORY: Begin with the Orlyval light rail to Antony station. From there, hop on the RER B train to Gare du Nord in Paris, and transfer to a TGV train headed for Rouen. This journey also takes approximately 2 hours.
Car Rental
For those who crave flexibility, renting a car at CDG or ORY is an option. Both airports host car rental agencies on-site. Keep in mind that you'll need to navigate Paris traffic to reach Rouen, which may take longer during peak hours.
Shuttle Services
Some shuttle services offer direct transportation from CDG and ORY to Rouen. This choice can be convenient, especially if you're traveling with substantial luggage or prefer a more relaxed journey. Be sure to book your shuttle in advance.
Taxi
Taxis are readily available at both CDG and ORY. While this is the most convenient option if you have heavy luggage, it can also be the most expensive, particularly during peak hours.
A Quick Comparison of
CDG and ORY
To assist you in making the right airport choice, here's a brief comparison of the two:
CDG (Paris Charles de Gaulle Airport):
Larger airport with a broader range of flight options.
Well-connected to Rouen by train.
Offers a plethora of services and amenities.
Longer travel time to Rouen compared to ORY.
ORY (Paris Orly Airport):
Slightly closer to Rouen than CDG.
Also well-connected to Rouen by train.
Offers a diverse range of flight choices.
Smaller and potentially less crowded than CDG.
Your decision between CDG and ORY may hinge on flight availability, budget considerations, and personal preferences. Regardless of your choice, both airports ensure convenient access to the enchanting city of Rouen.
Booking your flights to Rouen marks the beginning of an exciting adventure. By following these tips for securing luxurious flights and understanding your options at CDG and ORY airports, you'll be well-prepared to embark on your journey to this historic and captivating city. Remember to book early, explore loyalty programs, and stay flexible with your travel dates to make the most of your visit to Rouen.