When it comes to savoring the romantic allure of Paris, the choice of accommodation can elevate your experience to new heights. While the city boasts an array of hotels, why not opt for boutique charm? We embark on a journey to uncover some of the most enchanting boutique hotels in Paris. We'll delve into their unique offerings, ensuring your stay is nothing short of extraordinary.
Le Pavillon des Lettres: A Literary Escape in the 8th Arrondissement
Nestled in the heart of the 8th arrondissement, Le Pavillon des Lettres beckons with its literary allure. Each of its 26 rooms pays homage to a letter of the alphabet and a distinguished author. It's a paradise for bibliophiles and a serene retreat amidst Paris's elegance.
Hotel Providence: Bohemian Chic in the 10th Arrondissement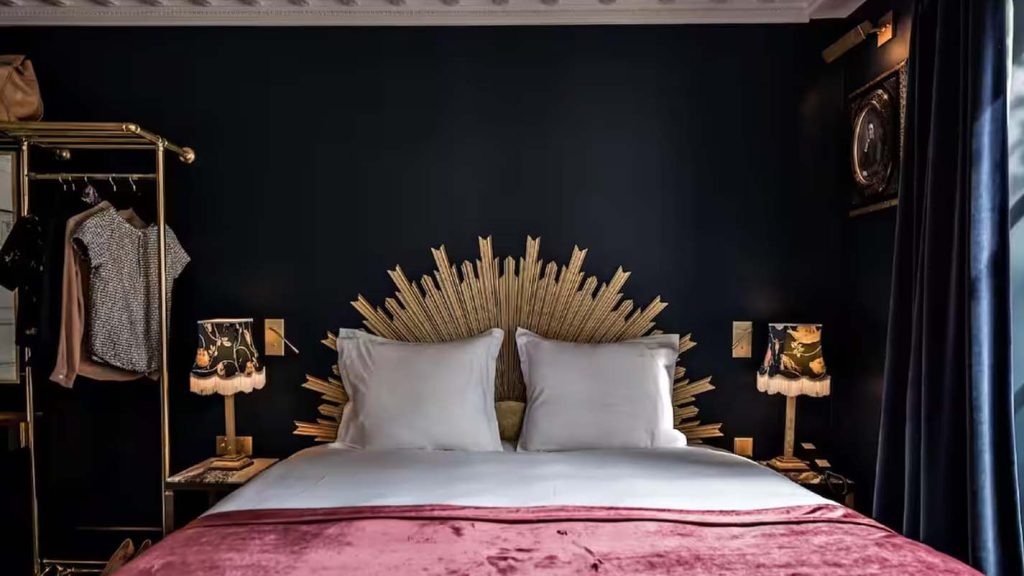 In the vibrant 10th arrondissement, Hotel Providence exudes bohemian charm. Individually decorated rooms, vintage furnishings, and an eclectic atmosphere transport you to a bygone era.A unique blend of old-world charm and modern comforts,craft cocktails await at the hotel's bar.
Canal Saint-Martin is within walking distance.
Hotel Particulier Montmartre: A Hidden Gem in Montmartre
Nestled in the romantic enclave of Montmartre, Hotel Particulier Montmartre is an exquisite secret garden. This hidden gem offers just five suites, each adorned with its own artistic flair. Just steps away from the Sacré-Cœur Basilica.
Hotel des Grandes Ecoles: A Secluded Oasis in the Latin Quarter
Tucked away in the Latin Quarter, Hotel des Grandes Ecoles is a hidden oasis. Its ivy-clad buildings, cobblestone courtyard, and quaint rooms offer a quintessential Parisian experience.
Hotel Le Petit Paris: Artistic Elegance in Saint-Germain-des-Prés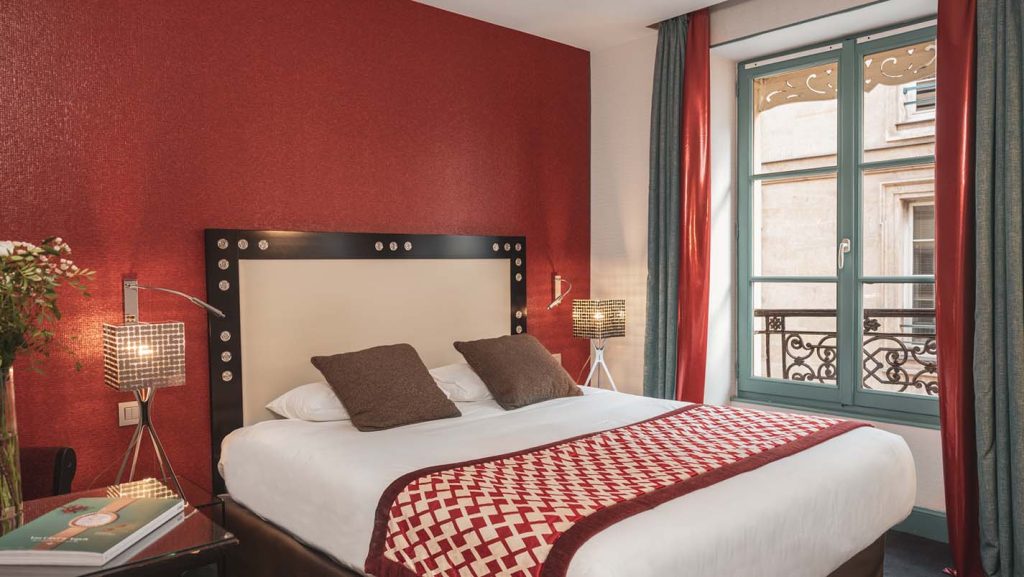 Saint-Germain-des-Prés is celebrated for its artistic legacy, and Hotel Le Petit Paris seamlessly blends into this cultural milieu. The hotel's 20 rooms are individually themed, paying homage to various artistic movements.
Booking Your Boutique Stay
When booking your stay at one of these charming boutique hotels, consider using reputable travel websites such as Booking.com or TripAdvisor for convenience and reviews from fellow travelers. Additionally, reaching out to the hotels directly can sometimes yield special offers or tailored experiences.
Exploring the Surroundings
To explore the nearby attractions, consider investing in a Paris Pass, which provides access to numerous museums and landmarks. Walking, cycling, and utilizing the efficient Paris Metro are excellent means of navigating the city and reaching your desired destinations.
Staying in a boutique hotel in Paris adds a touch of elegance and uniqueness to your trip. Whether you opt to immerse yourself in literary history, explore artistic enclaves, or unwind in a hidden garden, these charming hotels offer more than just a place to rest your head—they provide an experience that complements the city's enchantment. Enjoy your stay in the City of Light!