The Maldives, synonymous with luxury and relaxation, is a tropical haven that beckons travelers seeking ultimate pampering. Discovering the finest spa hotels in this paradise is an essential part of the Maldivian experience. We'll delve into some of the most exceptional spa hotels in the Maldives, guiding you from booking your dream escape to experiencing the rejuvenating spa treatments that await.
Booking Your Maldivian Spa Retreat
Booking a spa hotel in the Maldives is the first step towards pure indulgence. Here's how to start your journey:
Online Platforms: Begin your quest on reputable online travel platforms and the official websites of the spa hotels. These platforms allow you to explore available packages, read guest reviews, and compare prices, ensuring you make an informed decision.
Plan Ahead: For a seamless spa retreat, especially during the peak tourist season (typically from November to April), it's wise to plan well in advance.
All-Inclusive Packages: Many spa hotels offer all-inclusive packages that cover accommodation, meals, and spa treatments. Consider these options for a worry-free experience.
Maldivian Spa Paradises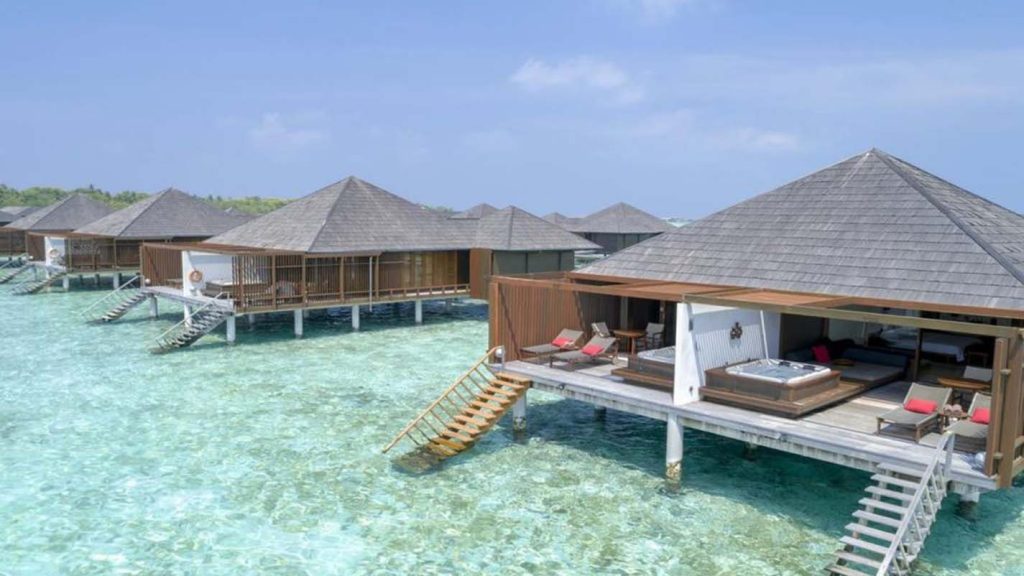 Let's embark on a journey through some of the most captivating spa hotels in the Maldives, each promising an unforgettable pampering experience:
1. COMO Cocoa Island: Tucked away in the South Malé Atoll, this resort features an overwater spa offering holistic Asian-inspired therapies. Surrounded by serene waters and staffed with expert therapists, it's a true haven of relaxation.

2. Six Senses Laamu: Nestled in the Laamu Atoll, this eco-friendly resort boasts an award-winning spa that harmonizes natural beauty with holistic wellness. Imagine indulging in a massage in an overwater pavilion, enveloped by the tranquil lagoon.

3. One&Only Reethi Rah: Located in the North Malé Atoll, this opulent resort showcases a spa that celebrates indigenous rituals and luxurious treatments. The private treatment villas with ocean views create a magical ambiance.

4. Constance Moofushi: Situated in the South Ari Atoll, this resort's spa focuses on the healing properties of the sea. Guests can enjoy marine-inspired treatments in an open-air pavilion while listening to the gentle lapping of waves.

5. Gili Lankanfushi: This eco-friendly resort in the North Malé Atoll features a spa with glass floor panels, allowing you to marvel at marine life during your treatment. The spa menu emphasizes well-being and relaxation.
The Perks of Staying in a Spa Hotel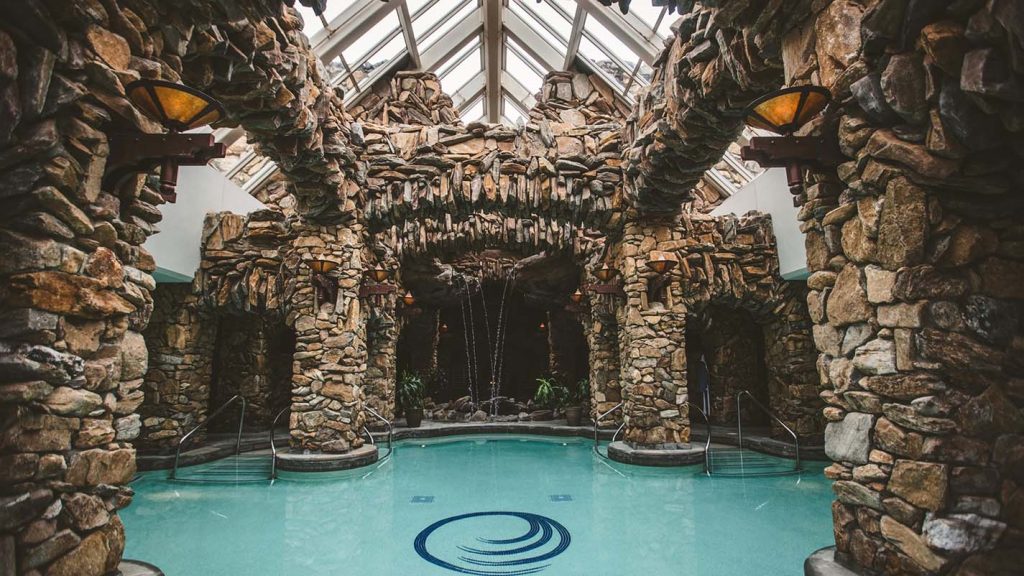 Booking a stay at a spa hotel in the Maldives offers several advantages:
Unmatched Relaxation: Experience an unparalleled sense of serenity and relaxation.
Professional Expertise: Enjoy rejuvenating treatments performed by skilled therapists.
Surrounded by Natural Beauty: Marvel at the stunning natural beauty of the Maldives while indulging in self-care.
Customized Wellness: Many spa hotels offer personalized wellness programs tailored to your specific needs.
Getting to Your Spa Retreat
The Maldives consists of numerous islands, with each resort typically occupying its private island. To reach your spa hotel, you'll often need to take a domestic flight or a seaplane transfer from Malé International Airport to your resort's private island. These transfers are typically arranged by the resorts, turning the journey into part of the adventure.
Reserving a stay at a spa hotel in the Maldives is a gateway to unparalleled luxury, relaxation, and well-being. From the moment your feet touch the powdery white sands of your private island to the soothing spa treatments that await, you'll be immersed in a world of pampering paradise. So, make your reservations, pack your swimsuit, and prepare to embark on the ultimate Maldivian indulgence. Your spa retreat in this tropical haven awaits!