I'm thrilled to share my insights on planning your dream trip to Grenoble, France. Booking flights is the first exciting step towards experiencing the wonders of this enchanting Alpine city. I'll delve into the art of securing the best flight deals, explore the airports serving Grenoble, and help you navigate the options so that you can embark on your Grenoble adventure with ease.
Timing Matters: The Art of Booking Your Flight
When it comes to embarking on your Grenoble adventure, the first step is securing your flight. I understand that timing is everything in the world of flight bookings. To help you find the best deals, let's delve into the art of timing your flight reservations.
Advance Booking for Savings
One of the golden rules of savvy travel planning is booking your flight well in advance. This strategy often leads to more budget-friendly fares. By reserving your tickets several months ahead of your intended travel date, you can take advantage of lower prices and secure your spot on your chosen flights.
Exploring the Off-Peak Advantage: Your Path to Affordable and Serene Travel
When planning your journey to Grenoble, one strategy that can significantly enhance your travel experience while saving you money is taking advantage of off-peak travel periods. Whether you have the flexibility to travel during shoulder seasons or opt for midweek departures, embarking on your adventure during these times can be a game-changer. Let's delve into why off-peak travel is a savvy choice for those seeking affordability and tranquility.
Shoulder Seasons Unveiled
Off-peak travel primarily revolves around what's known as "shoulder seasons." These are the periods between the peak tourist seasons and the lowest-traffic seasons. In Grenoble's case, the peak season typically falls during the winter months when skiers flock to the Alpine slopes. The summer months are also popular for hiking and outdoor activities.
So, what makes the shoulder seasons special?
1. Remarkable Savings
One of the most compelling reasons to travel during the shoulder seasons is the significant cost savings. Airfares, accommodations, and even activities tend to be notably more affordable during these times. This means that your travel budget can go further, allowing you to explore more of Grenoble's culinary delights, cultural attractions, and natural wonders.
2. Tranquil and Pleasant Atmosphere
Fewer travelers mean fewer crowds. Traveling during the shoulder seasons grants you the luxury of enjoying Grenoble's beauty without the hustle and bustle that often accompanies peak periods. You can explore its charming Old Town, visit museums at your leisure, and savor local cuisine in a more relaxed setting.
3. Ideal for Cultural Immersion
For travelers who cherish cultural immersion, the shoulder seasons offer unique opportunities. You can engage with locals more intimately, participate in community events, and get a deeper understanding of Grenoble's rich heritage. Exploring the city's culture becomes more authentic when you're not competing with hordes of tourists.
4. Weather Benefits
Depending on your preferences, the weather during the shoulder seasons can be a significant advantage. Spring and autumn in Grenoble boast mild temperatures, making outdoor activities comfortable. You can explore the stunning Alpine landscapes, go hiking, or simply stroll through the city without extreme heat or cold to contend with.
5. Availability and Flexibility
Booking accommodations and activities is generally more straightforward during off-peak periods. You'll have more options to choose from, and last-minute bookings are often easier to secure. This added flexibility enhances your ability to tailor your Grenoble experience to your preferences.
Harness the Power of Fare Comparison Tools
In today's digital age, travelers have an array of tools at their disposal to make informed decisions. To ensure you're getting the best deal, leverage fare comparison websites and mobile applications. Platforms like Google Flights, Skyscanner, and Kayak allow you to effortlessly compare prices across various airlines and booking platforms. This approach enables you to pinpoint the most cost-effective options and secure the flight that best suits your needs.
By mastering the art of timing your flight bookings, you can embark on your Grenoble adventure with confidence, knowing you've secured a budget-friendly ticket. These strategies not only save you money but also allow you to tailor your travel plans to align with your preferences and schedule.
Flexibility with Dates and Airports
Flexibility with your travel dates and willingness to explore nearby airports can lead to substantial savings. Grenoble is serviced by multiple airports, including Grenoble Alpes-Isère Airport (GNB) and Lyon-Saint Exupéry Airport (LYS).
Grenoble Alpes-Isère Airport (GNB): Situated approximately 45 kilometers from Grenoble's city center, this airport offers direct access to the region, making it an excellent choice for those seeking a shorter transfer to the city.
Lyon-Saint Exupéry Airport (LYS): Lyon's airport is the largest in the region and offers a wider range of flight options. While it's about 150 kilometers from Grenoble, efficient transportation options make the journey convenient.
Budget Airlines: Unveiling the Gems of Affordable Travel
When it comes to exploring Grenoble on a budget, there are a few budget airlines that stand out as excellent choices for your journey. Let's dive into the specifics and recommend some airlines that offer affordable flights to this Alpine destination.
1. Ryanair:
Ryanair is one of Europe's largest and most well-known budget airlines, and it serves Grenoble Alpes-Isère Airport (GNB) during the winter ski season. This Irish carrier offers a range of destinations across Europe, making it a fantastic option for travelers seeking budget-friendly flights. While Ryanair is known for its no-frills approach and strict baggage policies, it provides a reliable and cost-effective way to reach Grenoble for your Alpine adventure.
2. easyJet:
Another budget airline to consider is easyJet. With a robust network of routes that includes Lyon-Saint Exupéry Airport (LYS), easyJet provides travelers with numerous options for reaching Grenoble. This British carrier offers competitive pricing, punctuality, and a straightforward booking process. While you may encounter additional fees for services like checked baggage and in-flight meals, easyJet remains a popular choice for budget-conscious travelers.
3. Wizz Air:
If you're flying from Eastern or Central Europe, Wizz Air is a budget airline worth considering. While it doesn't serve Grenoble directly, you can easily reach nearby airports like Lyon-Saint Exupéry (LYS) or Geneva Airport (GVA) via Wizz Air's extensive route network. This Hungarian airline is known for its low fares and offers a range of services to make your journey comfortable.
4. Transavia:
Transavia is a budget airline that operates flights from Amsterdam Airport Schiphol (AMS) to Grenoble Alpes-Isère Airport (GNB) during the winter season. As a subsidiary of Air France-KLM, Transavia combines affordability with the backing of a major airline group, ensuring a reliable and efficient travel experience.
5. Jet2.com:
Jet2.com is a British low-cost airline that offers seasonal flights from various UK airports to Grenoble during the winter ski season. Known for its friendly service and competitive fares, Jet2.com can be an excellent choice for UK-based travelers seeking affordable flights to Grenoble.
Arriving in Grenoble: Navigating the Airports
Grenoble Alpes-Isère Airport (GNB)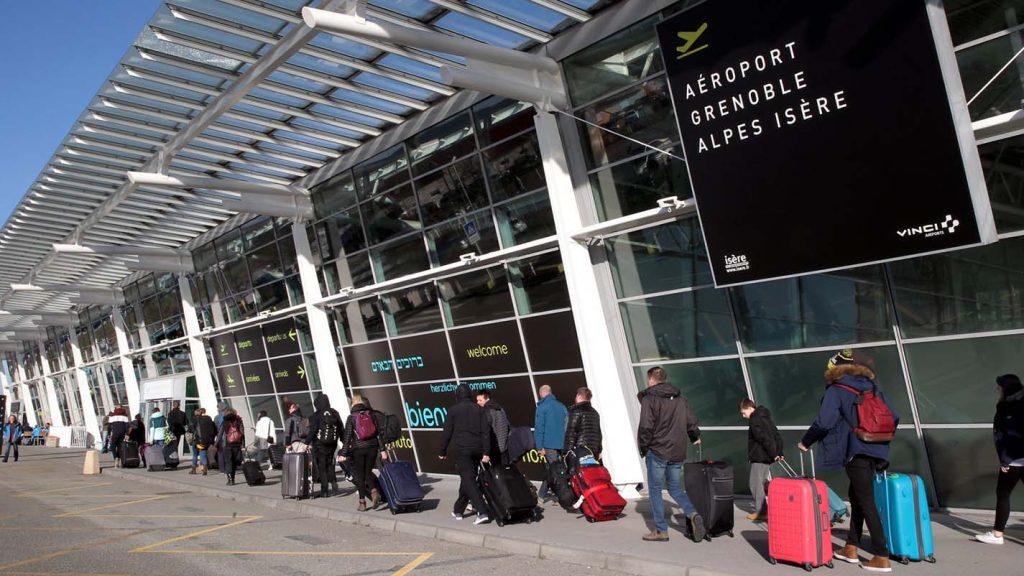 If you opt for a direct flight to Grenoble Alpes-Isère Airport, your arrival process will be relatively straightforward. Here's a breakdown of what to expect at this convenient airport:
Transportation to Grenoble: The airport provides various transportation options for reaching Grenoble, including shuttle services and rental cars. Shuttle transfers are a popular choice and typically take around 45 minutes.
Facilities: While Grenoble Alpes-Isère Airport is smaller than major airports, it offers essential amenities, including car rental services, dining options, and shops, ensuring a comfortable arrival experience.
Lyon-Saint Exupéry Airport (LYS)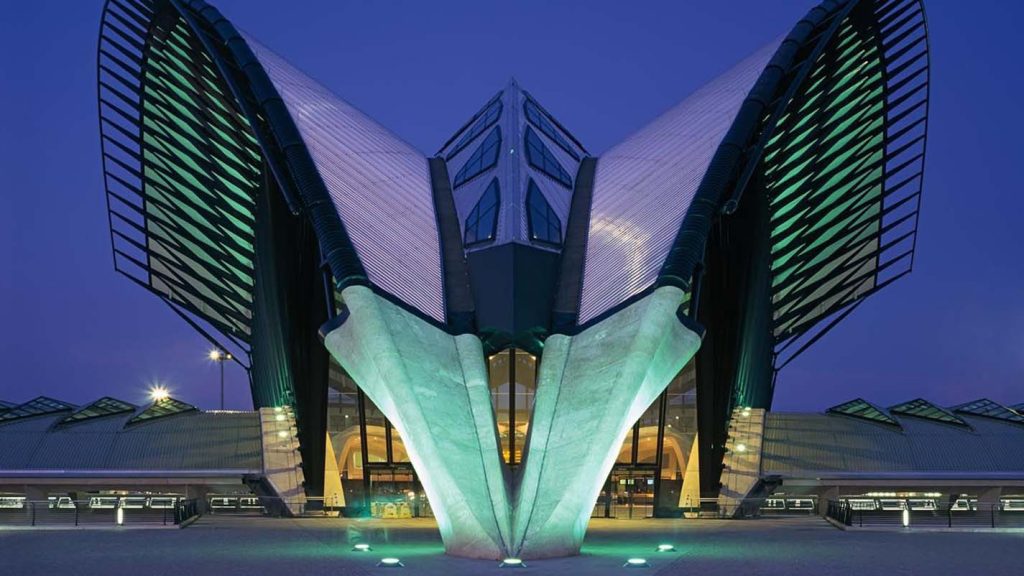 For travelers landing at Lyon-Saint Exupéry Airport, a slightly longer journey to Grenoble awaits. However, Lyon's airport is larger and offers a broader range of international flights. Here's what you should know:
Transportation to Grenoble: From Lyon-Saint Exupéry Airport, you can conveniently reach Grenoble via train, airport shuttles, or rental cars. The train journey takes approximately two hours and treats you to scenic views of the French countryside.
Facilities: Lyon-Saint Exupéry Airport boasts a wide array of amenities, including dining options, shops, and services. It's an excellent place to relax and unwind if you have a layover or are waiting for transportation to Grenoble.
Airport Comparison: Making Your Choice
The decision between Grenoble Alpes-Isère Airport (GNB) and Lyon-Saint Exupéry Airport (LYS) ultimately depends on your priorities and travel plans.
Opt for Grenoble Alpes-Isère Airport (GNB) If:
You prefer a shorter and more direct journey to Grenoble.
Your flight schedule aligns with GNB's limited but convenient flight options.
You appreciate the intimate and less crowded airport atmosphere.
Choose Lyon-Saint Exupéry Airport (LYS) If:
You have a more extensive range of flight options, including international connections.
You are comfortable with a slightly longer transfer to Grenoble (approximately 2 hours).
You value the amenities and services offered by a larger airport.
In either case, rest assured that both airports provide efficient transportation options to get you to Grenoble, where your Alpine adventure awaits.
Booking your flight to Grenoble marks the beginning of your incredible journey to this Alpine wonderland. By considering factors such as timing, flexibility, and airport choices, you can secure the best flight deals and customize your journey to suit your preferences. Whether you opt for the convenience of Grenoble Alpes-Isère Airport or the broader options of Lyon-Saint Exupéry Airport, your arrival in Grenoble promises to be the commencement of an unforgettable adventure in the heart of the French Alps.