Istanbul: Bridging East and West
1. The Pera Palace Hotel, Istanbul
Situated in Istanbul's historic Pera district, The Pera Palace Hotel is an iconic establishment with a storied history. It has been a haven for luminaries such as Agatha Christie and Ernest Hemingway. The hotel seamlessly blends the grandeur of the past with modern comforts.
You can secure your stay at The Pera Palace Hotel through their official website or popular hotel booking platforms.Staying here allows you to immerse yourself in Istanbul's rich history while enjoying world-class amenities. The hotel is conveniently located within walking distance of the Galata Tower and Istiklal Avenue.
2. Sultanahmet Palace Hotel, Istanbul
If you're keen to explore Istanbul's most famous historical sites, consider the Sultanahmet Palace Hotel. It's ideally situated within walking distance of the Hagia Sophia, Blue Mosque, and Topkapi Palace.
You can make reservations directly through the hotel's website or via popular booking platforms.The hotel's rooftop terrace offers panoramic views of Istanbul's historic skyline, making it an ideal spot to unwind after a day of sightseeing.
Cappadocia: Surreal Landscapes and Cave Dwellings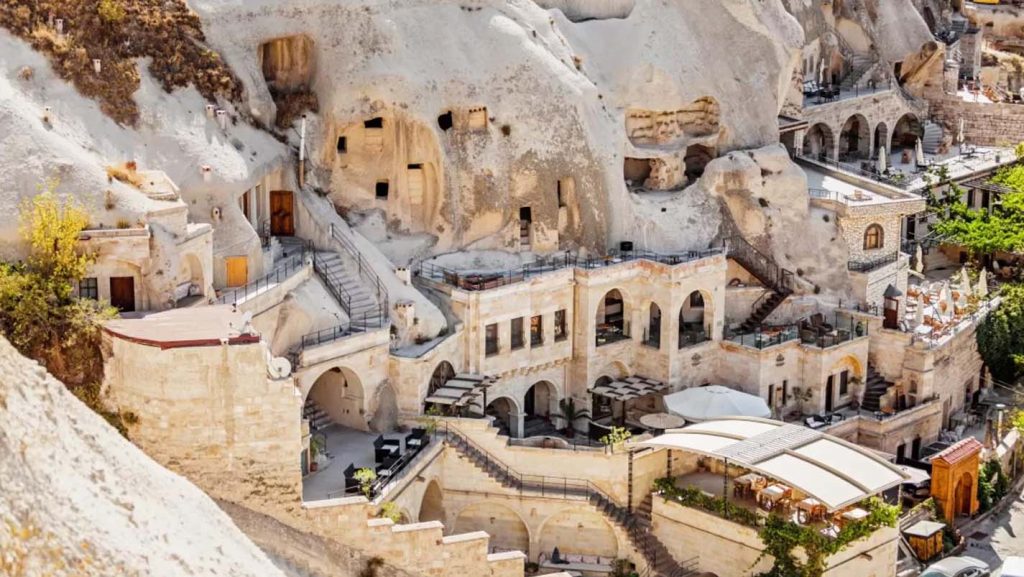 1. Museum Hotel, Cappadocia
Nestled in Cappadocia's otherworldly landscapes, the Museum Hotel is a boutique property that offers unique cave-style accommodations. The hotel itself is a work of art, adorned with antique artifacts.
You can reserve your stay on the hotel's official website or through popular booking platforms.Museum Hotel provides easy access to the Göreme Open-Air Museum, where you can explore ancient cave churches and frescoes.
2. Cappadocia Cave Suites, Cappadocia
For an authentic Cappadocian experience, consider Cappadocia Cave Suites. These cave dwellings offer an immersive stay amidst the region's iconic rock formations.
You can book your cave suite on the hotel's official website or through leading booking platforms.The hotel is close to Uçhisar Castle, where you can climb to the top for breathtaking views of Cappadocia.
Antalya: Mediterranean Magic
1. Mardan Palace, Antalya
Mardan Palace is a luxury beachfront resort that epitomizes opulence. With stunning architecture and lush gardens, it's a haven for travelers seeking the best in comfort.
Reserve your stay on the hotel's official website or through luxury hotel booking platforms.The resort boasts its private beach, offering a serene retreat on the Mediterranean Sea. It's also conveniently located near the ancient city of Perge.
2. Akra Hotel, Antalya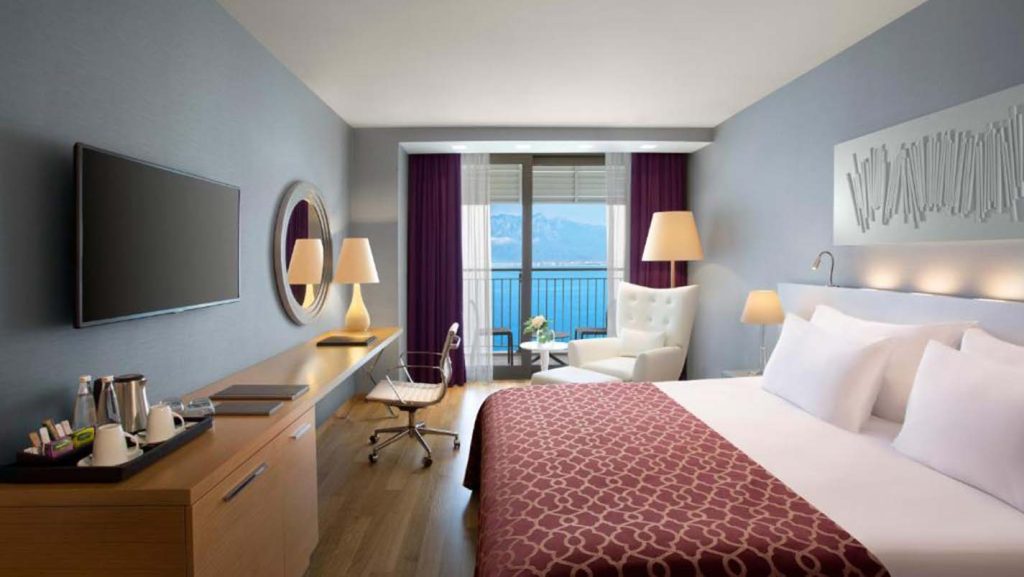 Akra Hotel is a modern and stylish option in Antalya. It enjoys a stunning seafront location and is just a short walk from the city center.
You can book your stay at Akra Hotel through their official website or popular hotel booking platforms.The hotel's proximity to Antalya's Old Town makes it easy to explore historical sites and vibrant markets.
Exploring Nearby Attractions
1. Istanbul: Cruising the Bosphorus
While in Istanbul, consider taking a Bosphorus cruise to witness the city's stunning skyline, historic palaces, and lively neighborhoods from the water. Numerous boat tours are available along the shores of the Bosphorus.
2. Cappadocia: A Dawn Hot Air Balloon Ride
A hot air balloon ride over Cappadocia is an unforgettable experience. Soar above the unique rock formations and witness the region's surreal landscapes at sunrise.
3. Antalya: Discovering Perge and Aspendos
During your stay in Antalya, don't miss the chance to explore the ancient cities of Perge and Aspendos. These archaeological sites showcase well-preserved theaters, temples, and Roman architecture.
Turkey's diverse attractions offer something for every traveler, and choosing the right accommodation enhances your experience. Whether you opt for the historical charm of Istanbul, the surreal landscapes of Cappadocia, or the coastal beauty of Antalya, Turkey's accommodations provide a comfortable base for exploring the country's rich cultural heritage and stunning natural beauty.