Benidorm, situated on Spain's picturesque Costa Blanca, is renowned for its stunning beaches and vibrant atmosphere. For those seeking an opulent escape by the Mediterranean, Benidorm boasts an array of luxurious hotels that cater to the most discerning travelers. We'll delve into some of the most prestigious accommodations in this coastal paradise.
Reserving Your Extravagant Getaway
Booking a stay at one of Benidorm's luxury hotels is a seamless process, thanks to the availability of various online travel platforms and the official websites of these splendid establishments. It's advisable to peruse reviews and compare rates to make an informed decision. During the bustling tourist season, typically spanning from May to September, securing your desired dates well in advance is a prudent approach.
Lavish Havens in Benidorm
1. Villa Venecia Boutique Hotel (Adults Only)
Location: Perched overlooking Levante Beach.
Distinctive Feature: A rooftop bar boasting panoramic sea vistas.
Why Opt for It: Immerse yourself in exquisite rooms furnished with modern amenities and personalized service.
2. The Level at Meliá Villaitana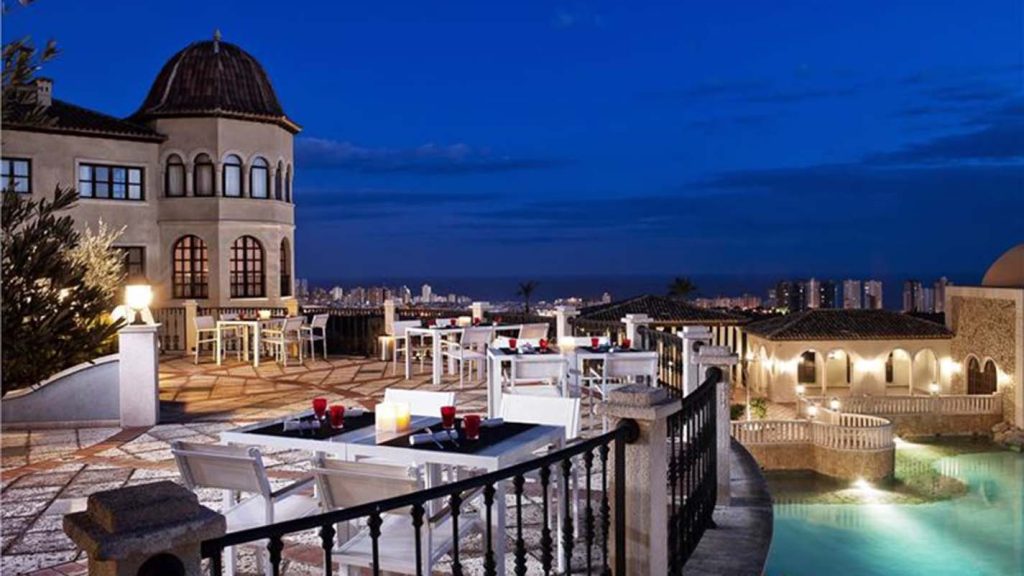 Location: Nestled in a picturesque village-like resort.
Distinctive Feature: Exclusive access to a private lounge and pool area.
Why Opt for It: Experience the pinnacle of luxury within a larger resort complex.
3. Asia Gardens Hotel & Thai Spa
Location: Hidden amidst lush gardens.
Distinctive Feature: An award-winning Thai spa and a setting reminiscent of a tropical paradise.
Why Opt for It: Ideal for those seeking a tranquil and exotic escape.
4. Gran Hotel Bali
Location: As Europe's tallest hotel, it offers sweeping panoramic views.
Distinctive Feature: Sky Lounge Bar perched on the 43rd floor.
Why Opt for It: Perfect for luxury enthusiasts who desire stunning vistas along with opulent accommodations.
5. Barceló Asia Gardens Hotel & Thai Spa (Adults Only)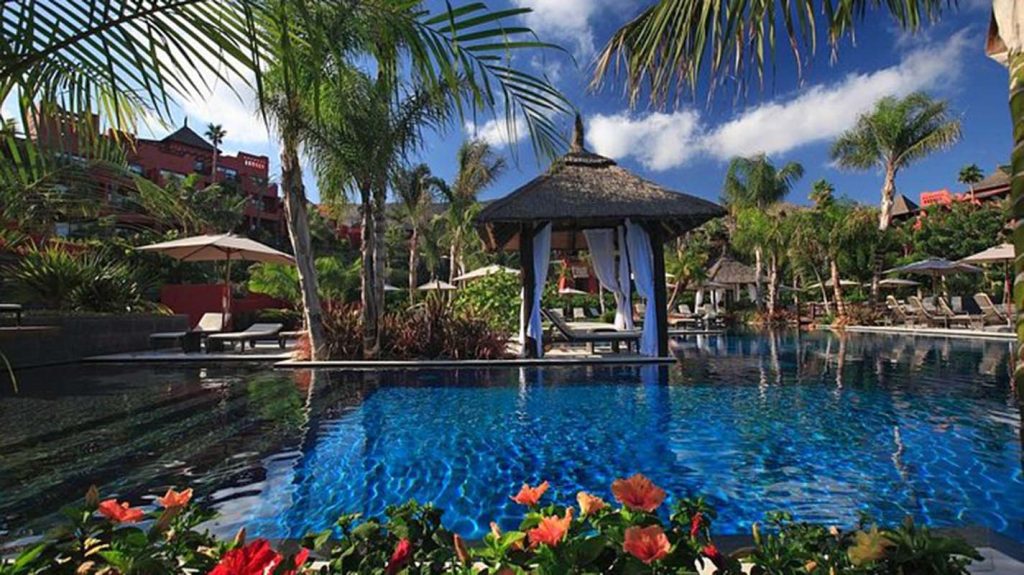 Location: Nestled in the Sierra Cortina Mountains.
Distinctive Feature: Boasts nine swimming pools and breathtaking sea views.
Why Opt for It: Immerse yourself in an Asian-inspired haven of tranquility.
The Benefits of Luxury
A stay at one of Benidorm's luxury hotels presents several advantages:
1. Unmatched Comfort
Luxury hotels in Benidorm prioritize your comfort and well-being, offering plush bedding, spacious rooms, and elegant decor.
2. Impeccable Service
Renowned for their attention to detail, the staff at these hotels provides exceptional service, ensuring a memorable stay.
3. Gastronomic Delights
Many luxury hotels feature fine dining restaurants where you can savor exquisite dishes crafted by talented chefs.
4. Exclusive Amenities
From private pools and spas to secluded lounges, luxury hotels provide a plethora of amenities, ensuring you feel truly pampered.
5. Prime Locations
Most luxury hotels are strategically situated, affording breathtaking views and convenient access to Benidorm's attractions.
Transportation in Benidorm is easily accessible from these luxury hotels. Taxis and private transfers are readily available for seamless travel, and many of these opulent establishments offer shuttle services to popular local attractions.
Whether you're celebrating a special occasion or simply treating yourself to a lavish getaway, Benidorm's luxury hotels promise sophistication and comfort beyond compare. From romantic retreats to family vacations, these opulent havens guarantee an unforgettable experience along the Spanish coast. So why wait? Indulge yourself in the luxury you deserve in beautiful Benidorm.