When planning your trip to the captivating Canary Islands, one of the most crucial decisions you'll face is where to stay. Nestled off the northwest coast of Africa, this archipelago offers a diverse array of accommodation options to suit various preferences and budgets. We'll explore these choices, provide in-depth reviews of selected establishments, and spotlight the benefits and transportation options associated with each.
Reserving Your Canary Islands Escape
Before we delve into the specifics of accommodation, it's essential to keep the following tips in mind when booking your stay in the Canary Islands:
Peak Tourist Seasons: While the Canary Islands are a year-round destination, certain periods, such as Christmas, New Year's, and school holidays, tend to be exceptionally busy. Booking well in advance during these times is a wise move.
Location Matters: Each island has its unique personality. Tenerife is renowned for its nightlife, Gran Canaria for its diverse landscapes, and Lanzarote for its otherworldly volcanic scenery. Choose your island and location wisely based on your interests.
Transportation: While the islands boast a robust public transportation network, renting a car can be a convenient option for exploring less touristy areas. Take parking availability into account when making your accommodation choice.
Types of Accommodation
1. Hotels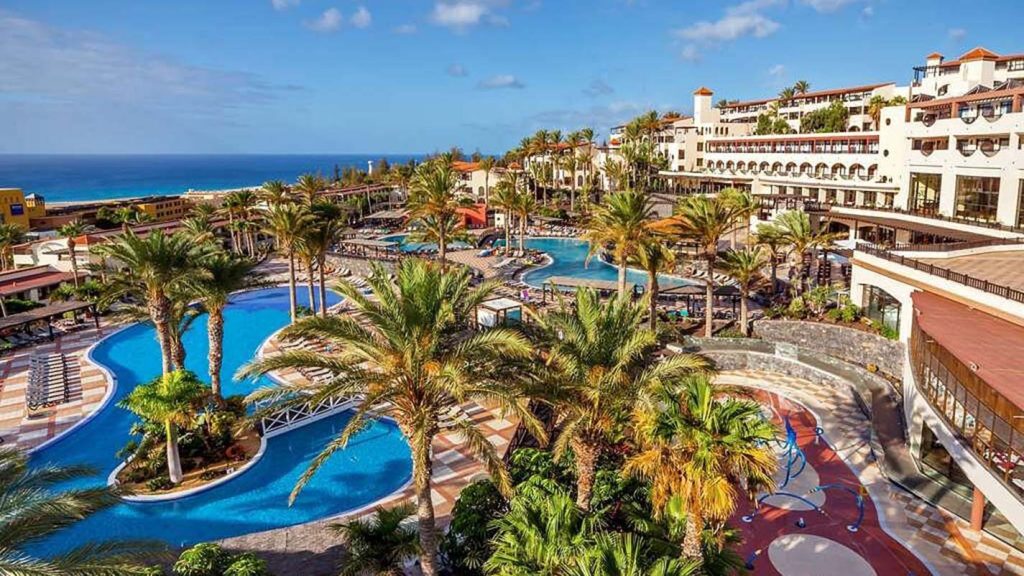 Luxury: The Ritz-Carlton, Abama (Tenerife)
Boasts a world-class golf course, Michelin-starred dining, and an exclusive beach club.Renting a car is recommended for exploring beyond the resort.
Mid-Range: Hotel Cordial Mogán Playa (Gran Canaria)
Nestled in a tranquil setting with beautiful gardens, and just a short walk to the beach.Convenient access to local buses for exploring the island.
Budget: Hotel San Francisco (Lanzarote)
Centrally located, in close proximity to Arrecife's attractions and public transport.Well-connected to buses and taxis for exploring Lanzarote.
2. Resorts
Luxury: Bahía del Duque (Tenerife)
An exclusive beachfront property, multiple swimming pools, and fine dining options.Car rental is convenient for exploring Tenerife.
Family-Friendly: Lopesan Costa Meloneras Resort (Gran Canaria)
Features extensive pools, a kids' club, and close proximity to the beach and shops.Local buses and taxis make it easy to explore.
All-Inclusive: H10 Rubicón Palace (Lanzarote)
Offers multiple restaurants, entertainment, and activities as part of the package.Shuttle buses and taxis provide access to attractions.
3. Holiday Apartments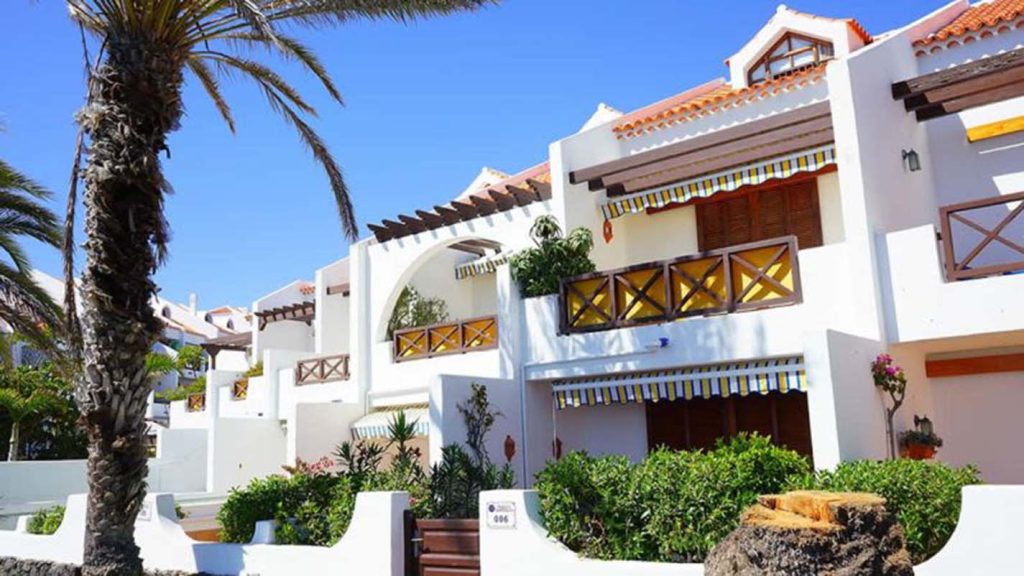 Luxury: Dream Gran Tacande (Tenerife)
Spacious suites, private hot tubs, and mesmerizing ocean views.Renting a car is recommended for comprehensive island exploration.
Family-Friendly: Dunas Suites & Villas Resort (Gran Canaria)
Offers apartment-style living with kitchen facilities, and it's close to the beach.Enjoy easy access to buses for exploring the island.
Budget: Apartamentos Club Siroco (Lanzarote)
Provides affordable self-catering apartments with access to a pool.Public transport and taxis make it convenient for island exploration.
The Canary Islands' varied accommodations cater to travelers with diverse tastes and budgets. When selecting your lodging, remember to consider your preferences, transportation needs, and the unique offerings of the island you plan to visit. Whether you opt for a luxurious beachfront resort or a cozy holiday apartment, the Canary Islands guarantee a memorable and sun-soaked vacation.