The Canary Islands, an idyllic Spanish archipelago located off the northwest coast of Africa, are renowned for their diverse landscapes, vibrant culture, and, of course, their stunning beaches. Whether you're seeking tranquility, water sports, or simply a sun-soaked getaway, the Canaries have a shoreline to suit your desires. We'll explore some of the best seaside destinations across the islands and offer insights into what makes each of them special.
1. Playa de las Teresitas, Tenerife
This man-made beach boasts golden imported sand from the Sahara Desert.Set against the backdrop of the Anaga Mountains, it's a picturesque paradise. Nearby San Andrés offers delectable seafood options at seaside restaurants.Arrive early to secure a prime spot on the beach.Sample traditional Canarian dishes at the local eateries.
2. Playa de Maspalomas, Gran Canaria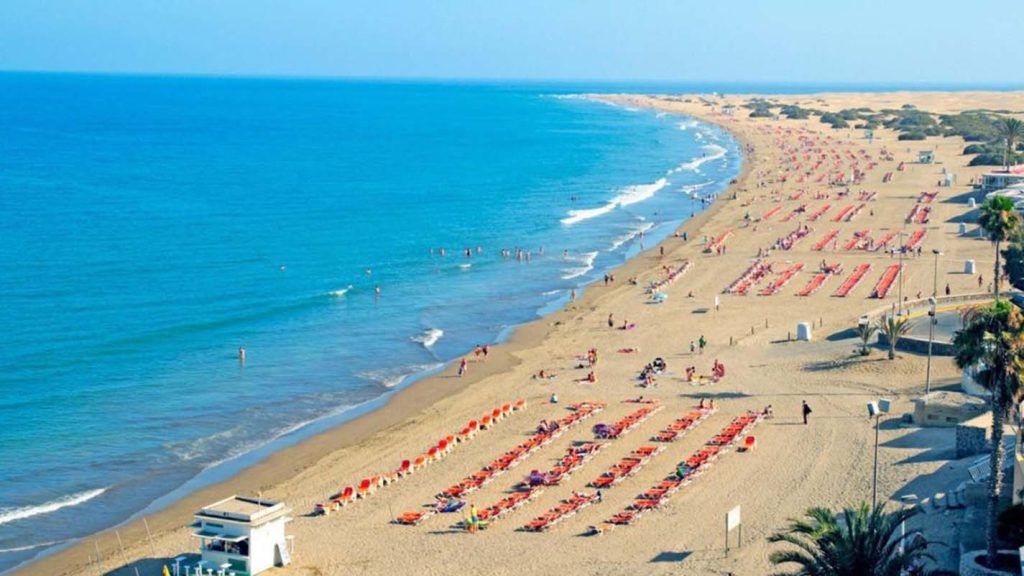 This beach is famous for its extensive sand dunes and adjacent lagoons.Enjoy windsurfing and kiteboarding in the excellent conditions.The adjacent town offers a vibrant nightlife scene.Explore the iconic Maspalomas Dunes Reserve.Experience the local nightlife in Playa del Inglés.
3. Papagayo Beaches, Lanzarote
These unspoiled, protected beaches are known for their natural beauty.Crystal-clear waters make it perfect for snorkeling.Enjoy the tranquility of a less-crowded beach.Bring snorkeling gear to explore underwater marvels.Access to Papagayo beaches may require a small entrance fee.
4. Playa de las Canteras, Gran Canaria
Located in the heart of Las Palmas, it's a beach with a city vibe.Renowned for excellent surfing conditions and a surf school.Stroll along the lively promenade, filled with shops and eateries.Try your hand at surfing with lessons from local instructors.Explore the lively atmosphere of Las Palmas.
5. Playa de Sotavento, Fuerteventura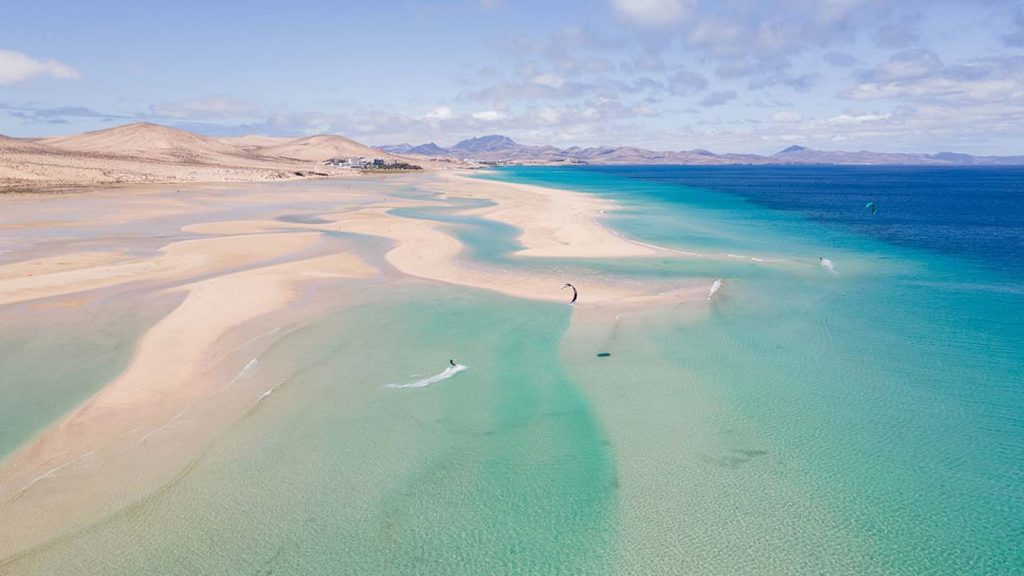 Known for its strong winds, it's a windsurfing and kiteboarding paradise.The beach is long and offers ample space for beachcombing.Part of the beach is within a protected natural reserve.If you're a windsurfing enthusiast, this is your dream destination.Respect the natural reserve area by not disturbing the local flora and fauna.
6. Playa de las Américas, Tenerife
Known for its lively atmosphere, it's a hub for tourists. Enjoy jet-skiing, parasailing, and other water sports.Experience the vibrant nightlife in the surrounding area.Ideal for those seeking a lively beach scene and numerous activities.Explore nearby attractions like Siam Park and Aqualand.
7. Playa del Inglés, Gran Canaria
Offers a broad sandy shoreline for sunbathing and beach games.Nearby shopping centers provide ample retail therapy opportunities.A plethora of dining and entertainment options await.Ideal for families with its shallow waters and entertainment options.Explore the Yumbo Centrum for shopping and dining.
When visiting these picturesque beaches in the Canary Islands, always remember to follow local rules and respect the environment. With their stunning beauty and diverse offerings, these seaside destinations promise an unforgettable coastal experience in this Spanish paradise.